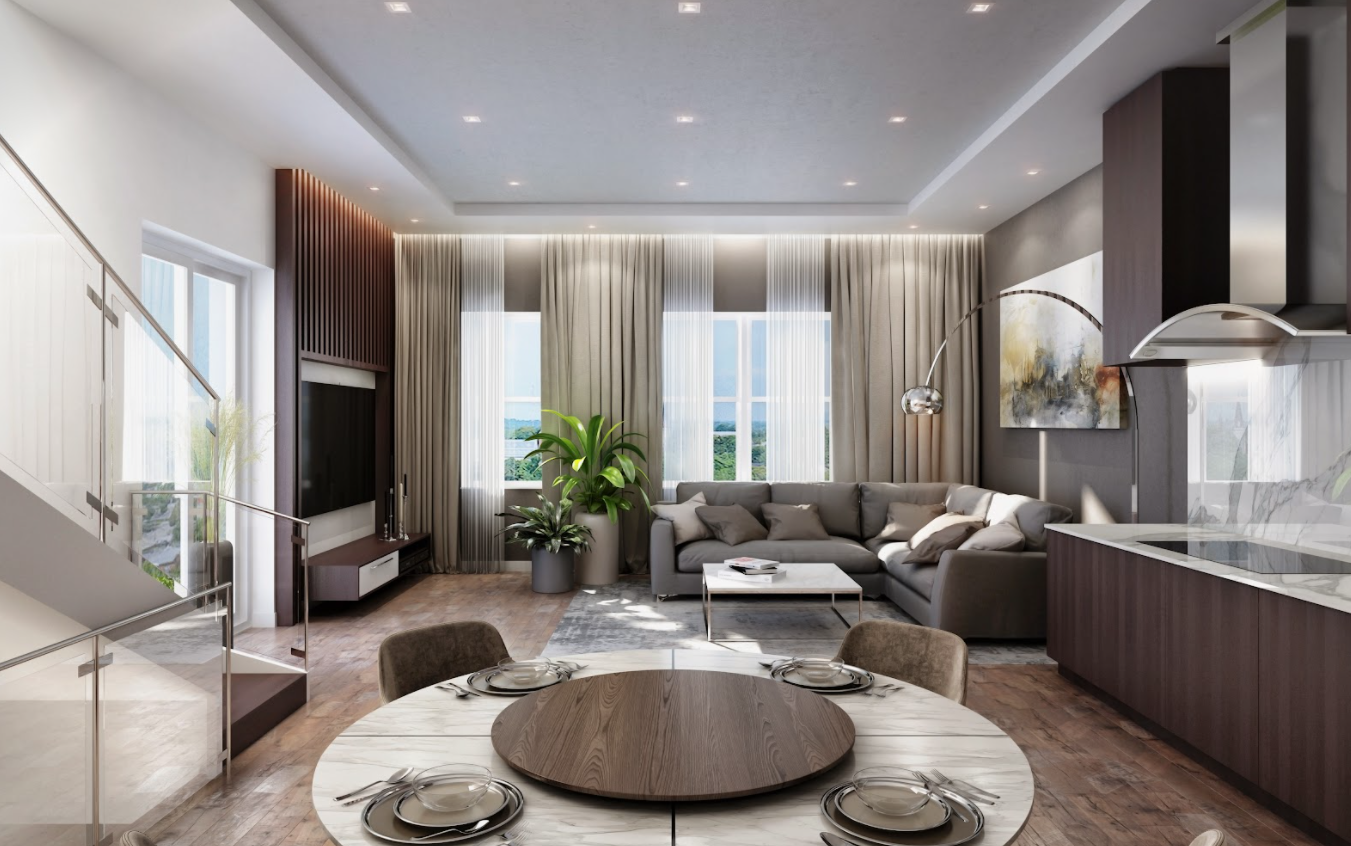 Tour High Park With Our Central Park 05 Floorplan
The Central Park 05 suite at High Park Urban Towns has a long list of selling points. It's spacious, at just under 1,100 sq. ft., there are two- and three-bedroom models to choose from, and it's situated on the first floor, for easy access and convenience. But that's just the beginning of what makes this particular model so great. Join us as we tour High Park with our Central Park 05 floorplan.
The Approach: Exterior And Entryway
The first thing you'll notice about High Park Urban Towns is the architecture, because it truly stands out; the look is classic and elegant, yet the design is very modern. You are right on Yonge Street, in an unbeatable location, and the building's innovative layout expertly incorporates the natural environment. Up a few steps is your private porch, which you can personalize with seasonal décor or a spot to sit and watch the passers-by. A closet in the entryway is the perfect spot to hang your things and settle in.
Living/Dining Area And Terrace
The living and dining space is completely open, allowing you to configure it to your liking and play with different furniture layouts. An elegant powder room is tucked just off to the side, perfect for visiting guests. The space has lots of natural light thanks to big windows and an adjoining terrace, which you can furnish with some seating and a small cocktail table. This is also a great spot to showcase some plants if you happen to have a green thumb.
Kitchen
You'll always be part of the action in this stunning kitchen which is open to the main living and dining area. The layout is conducive to gatherings and celebrations and helps everyone feel connected. Enjoy trying out new recipes and making meals to share in this well-appointed space. In the corner of the kitchen is the entrance to your laundry area, with your washer and dryer.
Primary Bedroom And Terrace
A long hallway separates your main living space from the bedrooms and houses a wide and spacious closet with lots of storage. The primary bedroom is a generous size at 8'0 by 11'4", and it's a space you're guaranteed to love. It has its own ensuite three-piece bath, a large L-shaped walk-in closet, and private access to a second large terrace. Everything you could need is right at hand.
Second (And Third) Bedroom
Depending on which layout you choose, your suite may have one additional bedroom or two. The second bedroom has a big window that looks out onto the private terrace, as well as its own closet for storage. Just outside the door is a three-piece bath with a shower. Suites that offer the three-bedroom configuration have the additional bedroom next to the living room; it too has a large window looking out onto the terrace, but also a completely private three-piece ensuite bath.
High Park Urban Towns boasts thoughtful interior design, bright outdoor spaces, an intimate feel, and a sought-after location. Thanks for reading and don't forget to follow along with the Caliber Homes blog for more about the spaces and the communities we build.