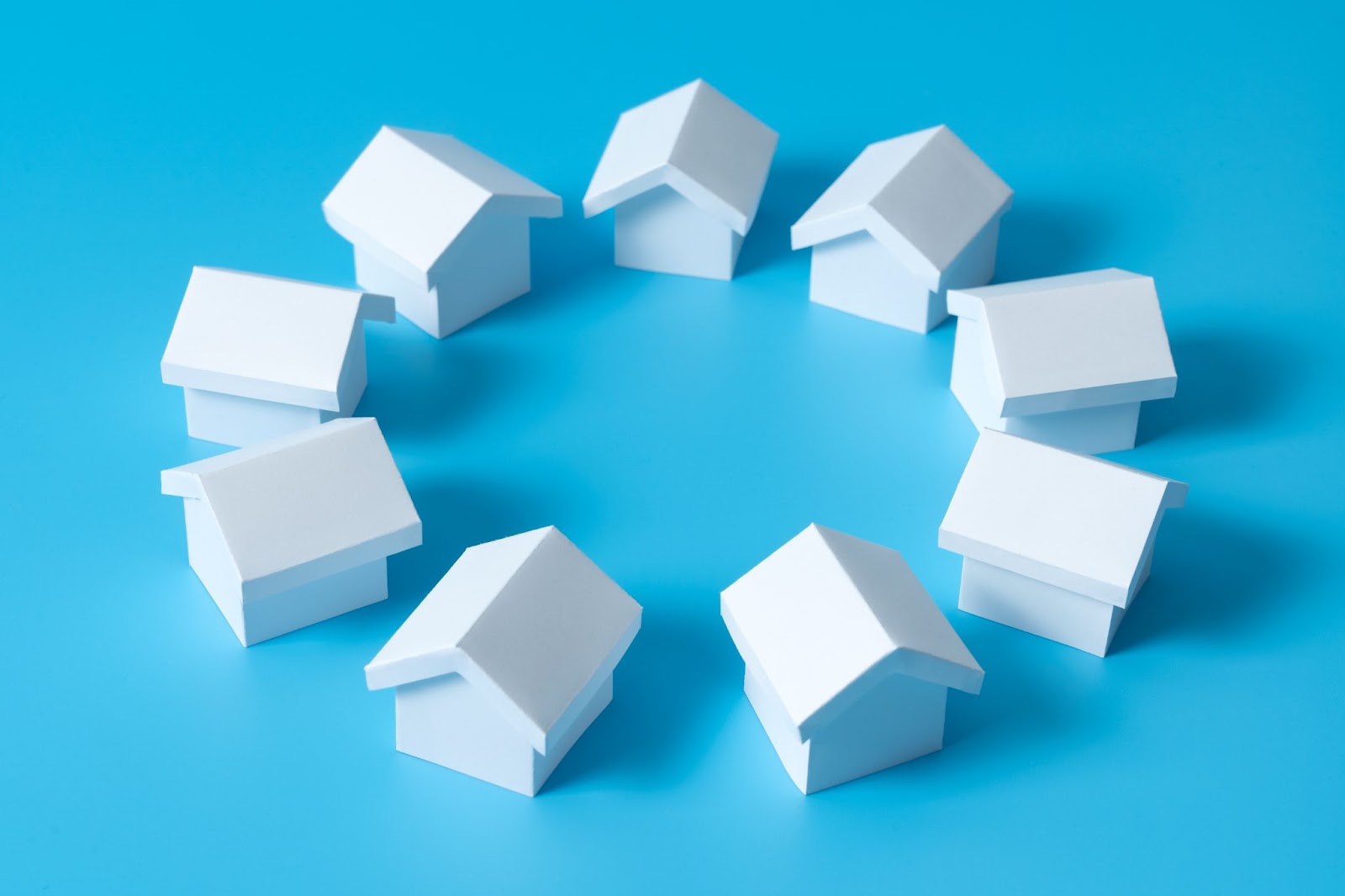 Housing Styles 101
Whether you're getting ready to buy your first home or are looking for a new investment property, there is much to consider when deciding the type of property you want to purchase. When making such a large investment, it's important to know the difference so you can make an informed decision based on preferences, needs, and lifestyle. Especially because factors such as privacy, maintenance responsibilities, space requirements, cost, and community dynamics can vary significantly with housing type.
So, let's get right into it!
Semi-Detached House
Semi-detached houses are a popular housing option that combines the benefits of both detached and attached homes, offering more privacy than a regular townhome but at a similar price point. These houses are characterized by two separate units, sharing a common wall, with each unit having its own entrance and typically having two or more floors. They're considered ideal for families, as they often come with a yard and will typically cost less than a detached. So, if there's an ideal neighbourhood you would like to live in, a semi-detached house can be your way in!
Detached
Detached houses, also known as single-family homes, are standalone properties not connected to any other dwellings. As such, they are often priced higher than other property types. 
They offer the highest level of privacy and independence compared to other housing types. Detached houses also typically provide ample indoor and outdoor living space, including a private yard or garden. Although, the amount of yard space will depend on the neighbourhood. So, if you're someone who values privacy and having lots of space above all else, this might be the right fit for you!
Townhouses
Townhouses are a type of attached housing that consist of a row of connected houses that look the same or similar (the New York City brownstones are an iconic example). They often feature multiple bedrooms, shared walls, and a smaller yard or patio space. 
Townhouses have more square footage than a condo because they have outdoor areas such as a backyard and/or a front lawn. Townhomes typically come with at least two bedrooms and share both walls with neighbouring properties, unless it's an end unit. With their compact layout and lower price point,  townhouses offer a low-maintenance lifestyle that's perfect for young professionals or first-time home buyers.
Condominium
Condos are one of the most popular and most sought-after housing styles among young professionals, and those living in urban centres. Condos typically consist of a single apartment-style unit in a high or low-rise condominium tower. Condos are favoured for their low-maintenance lifestyle as external maintenance and landscaping are typically taken care of by management. In addition to a private unit, you also get shared amenities such as swimming pools, gyms, and community rooms. If you're an individual seeking a hassle-free living situation, this definitely makes for a sweet deal!
We hope you enjoyed reading this article and were able to take something from it. Good luck in your real estate journey and stay tuned for more such content!