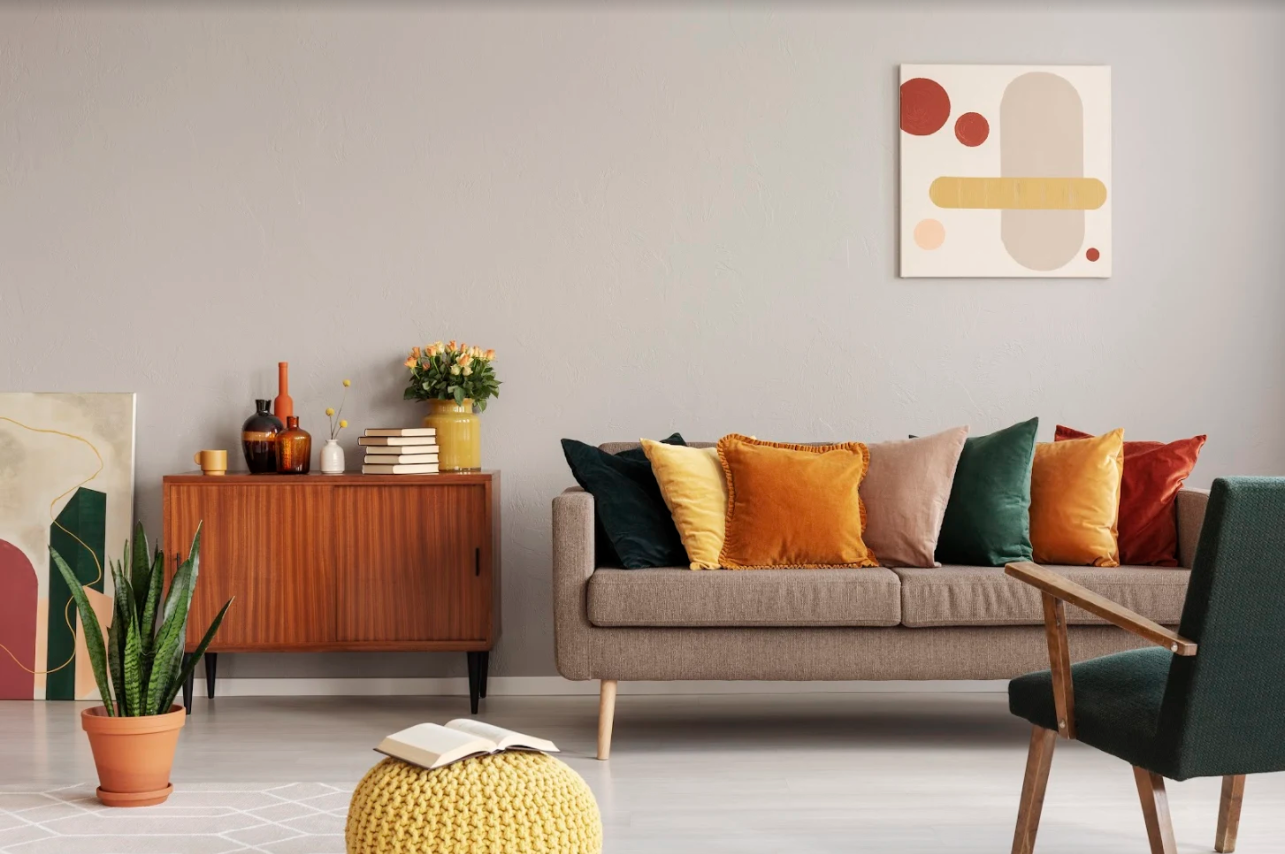 Fall Decor Ideas You'll Love
One of the joys of the four seasons is bringing in new interior design themes to match the season. We love getting creative with simple ways to evoke the time of year and refresh your space. Read on for our favourite fall decor ideas!
Switch Up Your Cushions
Cushions are a great way to reflect the season in your home. Yellows and oranges are obvious choices, but don't be afraid to venture into maroons or olives, which also add an autumnal vibe to your space. When it comes to cushion patterns, plaid or tartan brings to mind harvest and cooler temperatures. Finish off with a cozy throw and your space will be set for fall!
Get Creative With Gourds
Fruit or flowers make a lovely centrepiece for summer and spring, but once the warm weather fades it's time to switch it up. Gourds and pumpkins are readily available at grocery stores starting about mid-September, and they make a striking centrepiece or addition to your kitchen counter. Look for variation in colour, from deep green to bright yellow to white, to add interest, and be sure to mix up sizes as well. Add a few pinecones and some sprigs of greenery and you'll have a fall decor idea to wow your friends and family!
Add Foliage or Dried Flowers
Dried plants and flowers are just as beautiful as fresh ones, and they're much easier to care for! Try placing a single stem of a dried flower in a small vase, or bunch together lagurus in a larger container for a striking look. Even a simple bowl of pot pourri can bring warmth to your home, with the added bonus of smelling great!
Display Your Dishes
Dishware is often decorated with seasonal themes, so dig yours out as autumn sets in! This season is associated with harvest and farming, and it's likely some of the plates you already have fit this concept. Mugs and bowls can also be displayed, and have the added bonus of being able to hold even more fall ornaments. Try filling a small bowl with decorative soaps and placing it in your powder room, or fill some mugs with pinecones and display in your kitchen.
Finish With A Scent
Fragrances have a wonderful way of evoking seasons, and we suggest you add scents into your store of fall decor ideas. Whether you choose a candle, diffuser reeds, or essential oils, just be sure to pick a spicy scent. Cinnamon, clove, and ginger are all a great fit for autumn.
Follow our fall decor ideas and with just a few simple adjustments, you'll find your home is ready for the season in no time! We hope you enjoy getting cozy in your space this autumn, and be sure to follow along on the Caliber blog for more great lifestyle tips.