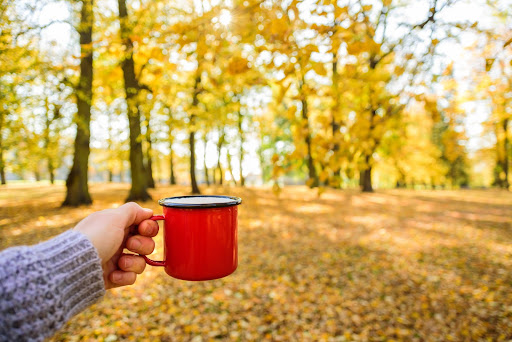 Explore Vaughan and Woodbridge in the Fall Time
Vaughan and Woodbridge take on a captivating charm in the fall, inviting everyone to explore the beauty of it all before the chill of winter arrives. With the trees donning their vibrant autumn hues and the crisp air invigorating your senses, it makes for the perfect time to relish outdoor activities and partake in local festivals. 
Let's explore how you can make the most of fall in Vaughan and Woodbridge!
Farm Fall Festival
The Farm Fall Festival at Round The Bend Farm in Kettleby offers you almost a month-long nostalgic celebration of this beautiful season, from October 3rd to 31st, from 11 a.m. to 5 p.m. Begin your farm adventure with eight whimsical stations with colourful displays, a straw maze, a straw pyramid, wagon rides, a game of tic tac toe, tube chutes, and a forest scavenger hunt. As you make your way through the corn maze, you will be trekking through the forest and witnessing fall colours in all their shining glory. You can check out the many farm animals they have on-site and even feed them! From fresh produce to unique decor items, you can also buy locally sourced products at this event. Be sure to head over to their website to get your tickets!
Humber River Recreational Trail
This 13km trail follows the Don River East with beautiful views of towering trees and the soothing sound of the water all along. All trails are well-kept and suitable for both hiking and biking. If you start your journey from Etienne Brule Park, after about 350m you will pass by a cascading waterfall along the river before entering into a more densely wooded area. As you keep following the trail in the same direction, you will be able to enjoy views of several more waterfalls throughout the hike. You can also take your furry friend along with you, so be sure to visit for an immersive fall experience outdoors.
Kreepy Kortright
Held at the Kortright Centre for Conservation, this week-long celebration of Halloween festivities from October 21st to 29th is an event your kids will love! You can discover a haunted house or embark on a frightening walk through the forest. In the most traditional Halloween style, share chilling ghost stories as you cozy up by the bonfire. This will be an outdoor event, so be sure to dress up for the weather and book your tickets before you visit!
All set to be held on October 15th at 8 a.m., the 'Air In Motion' marathon is the perfect blend of staying active this fall and giving back to the community. Starting from Kleinburg Public School and ending at Boyd Conservation Area, this running/walking event will feature three track lengths – 2K, 5K, and 10K. Organized by the Trenton family who were affected by arthritis, they created AIM (Art In Motion) to help other kids affected by the same and improve the quality of their lives. In case you can't make it to the marathon but would like to support the cause, you can join in the marathon virtually through their website.
Artwalk At The SmartVMC & PXL Art Gallery
The recently unveiled PXL Art Gallery is Canada's biggest low-resolution permanent art installation. This luminous art wall exhibits a series of digital artwork from various artists and will be able to do so for years to come. As you make your walk into the SmartVMC, which boasts a roster of acclaimed local and international artists with bold, colourful, and statement murals. SmartVMC was designed as a master-planned community and an establishment that will make it Vaughan's newest metropolitan hub. The prime focus is to create a pedestrian-friendly space that offers a dynamic epicentre of commerce, culture, recreation and urban living for everyone to explore. So grab a hot cup of coffee or cocoa, and explore the vibrant and inspiring artwork.
Whether it's spending time admiring nature or engaging in fall events – Vaughan and Woodbridge are brimming with options for everyone! We wish you a fall full of unforgettable memories.