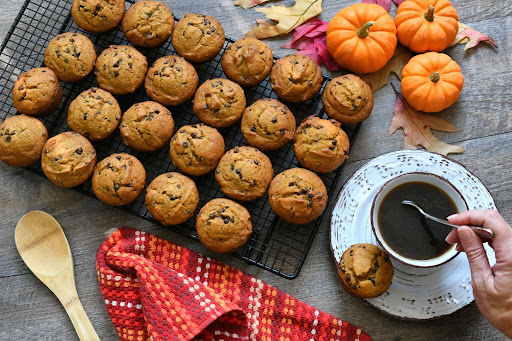 5 Ways To Savour The Last Days Of Fall
As fall's show nears a finale and chilly days become more frequent, it's almost customary to cherish the last days of fall. Embrace the striking hues of red and gold during your evening strolls, or get some fresh seasonal produce at a farmer's market. It's also the perfect season to indulge in seasonal recipes, perfect your baking skills, and partake in exciting DIY projects to level up your fall decor. Both indoors and outdoors, the options to soak in the essence of fall are endless!
Let's explore some of the most exciting ways to savour the last days of fall:
Gardening
As the days start to feel slower, engaging in gardening can be not just rewarding, but therapeutic too. Just the simple act of spending time around plants can help reduce stress and boost positive emotions. While there's a common notion that plants are for warmer months, the facts couldn't be further from the truth. There are a variety of plants, flowers, and herbs that thrive during the colder months. To add a pop of colour to your home garden, you can add flowering plants like camellia, hyssop, coneflower, lily-of-the-valley, and Siberian iris. By planting weather-friendly herbs like basil, parsley, chives, and thyme you can have access to fresh ingredients for cooking.
Farmer's Markets & Fall Festivals
Revel in the fall vibes by exploring fall festivals and fall farmer's markets in your area. Stroll through farmer's markets picking out fresh seasonal produce with a warm beverage, and making conversation with local artisans. Sandy's Farm in Woodbridge, Campagna Farm Inc. in Vaughan, and The Aurora Farmers Market are some of the oldest markets in Ontario and are known for their friendly service. It's also a great opportunity to explore local businesses offering unique and good-quality products for early holiday shopping!
Hiking & Bonfires
One of the best ways to take advantage of fall's beautiful weather is to go on hikes where you can witness autumn's beauty in all its glory. Hues of red, gold, and orange come together to create a breathtaking scenery meant to be admired. Oak Ridges Trail in Vaughan, Sheppard's Bush in Aurora, and Humber Valley Heritage Trail in Bolton are some of the best trails in Ontario to enjoy fall's colours and get a workout in. At Sheppard's Bush, you can also rent a cabin and build a bonfire to relax and unwind over the weekend!
Fall Baking & Cooking
The chilly weather outside presents the perfect opportunity to cook hearty meals and delicious desserts to enjoy with your loved ones. The rich aromas of simmering stews, roasted vegetables, and freshly baked pies create an atmosphere of warmth and coziness. Indulge in classic comfort food recipes like a chicken pot pie, roasted butternut squash, and carrot soup or get a little adventurous with pasta in pumpkin brown butter sauce. Satiate your sweet tooth with delicious fall-themed desserts like pumpkin bread, cranberry bread, and pumpkin brownies! 
DIY Fall Decor
Another way to savour the last days of fall is by partaking in some fall DIY decor projects to invite the charm of fall into your home. Craft a centrepiece from golden leaves and acorns, or fashion a burlap and corn husk wreath for the front door. Dried orange slices can be strung into aromatic garlands, while painted pinecones, with their rustic charm, serve as beautiful table decorations that will look beautiful into the winter months. Mason jar candle holders, adorned with twine and cinnamon sticks, add a warm glow to any room. You can even craft a unique centrepiece by adding dried flowers to pumpkins and painting over them with a mixture of water and glue! Each handcrafted piece infuses your home with a unique, personalized touch of autumn.
Whether it's indoors or outdoors, we hope you have fun adventures during the last days of fall! Check out our communities in some of the most scenic cities in Ontario here.