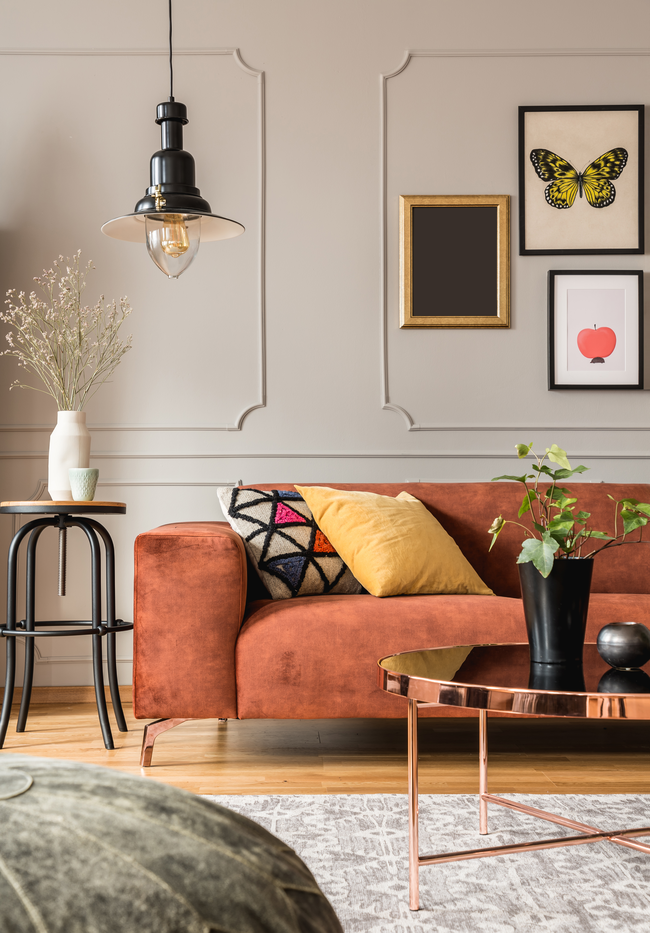 Brighten Up Your Living Room With A Gallery Wall
If you're looking to refresh one of your walls or brighten up your living room, a gallery wall is the perfect solution. It's a modern and playful way to decorate, using photos, prints, or art that can showcase your personal taste. A gallery wall is a great place to bring together many of the items and mementos you've collected over the years; displaying them together creates a unique, personalized story and can have great visual impact. Read on for ways you can approach your own creative display.
Go With A Theme
If you're not sure where to start, you can't go wrong with a themed gallery wall. It can reflect one of your great loves or interests—the movies, music, travel, or family memories. If you're a film buff, you can build a display around vintage movie posters; music fans can showcase concert posters, stills from live performances, album covers, and more. Most of us have more than enough travel photos on our phones; get a few prints made and framed, or skip that step entirely and have them printed directly onto canvas. Family memories also work well in this space and will be enjoyed by everyone who visits your home.
Showcase Your Love Of Art
We all have our own unique personal tastes when it comes to the artwork we love most. Why not showcase yours and build a fabulous collection everyone can admire? You can display your own art collection that you've curated over the years; often the more eclectic the collection, the more interesting it is to look at. If you're a big fan of one particular artist's work, why not devote the whole gallery wall to them? You can have fun choosing prints and telling the artist's story visually.
Embrace Mixed Media
If you've got some odds and ends you'd like to display, you're in luck. Most of us have numerous items we love but aren't sure how to showcase them. Some of the best, most dynamic gallery walls rely on the use of mixed media. With this approach, you can display a variety of materials; with some creative styling, they can all work together. To create a cohesive display, play around with your arrangement of the individual pieces until you find a layout that works. Here, the homeowner's use of shelving allows for a mix of wall-hung and leaned pieces, together with books, art, and numerous decorative objects.
Put Colour On Display
Any interior space can benefit from a pop of colour, especially ones that have a more neutral palette. Inject some life, either with one huge, saturated piece that serves as the foundation, or via a collection of items that all feature colour in some way. You can focus on one particular hue or a range, going with complementary (colours that are located opposite to each other on the colour wheel) or analogous (colours that are found side-by-side on the colour wheel) options.
Choose Drama With Black And White
Nothing makes more of a statement than black and white photography. It's a look that can be very dramatic and upscale, but also natural and subdued. The monochromatic nature of a black and white display really draws the viewer into each individual image, so be sure to go with strong pieces that tell a story or make bold graphic statements to get the most from this look. 
See what you can pull together from your own existing collections and experiment with the layout until you find an arrangement that works. A gallery wall allows you to add a big dose of personality to your space and really showcase who you are. Thanks for reading and be sure to follow along with the Caliber blog for more great lifestyle tips.