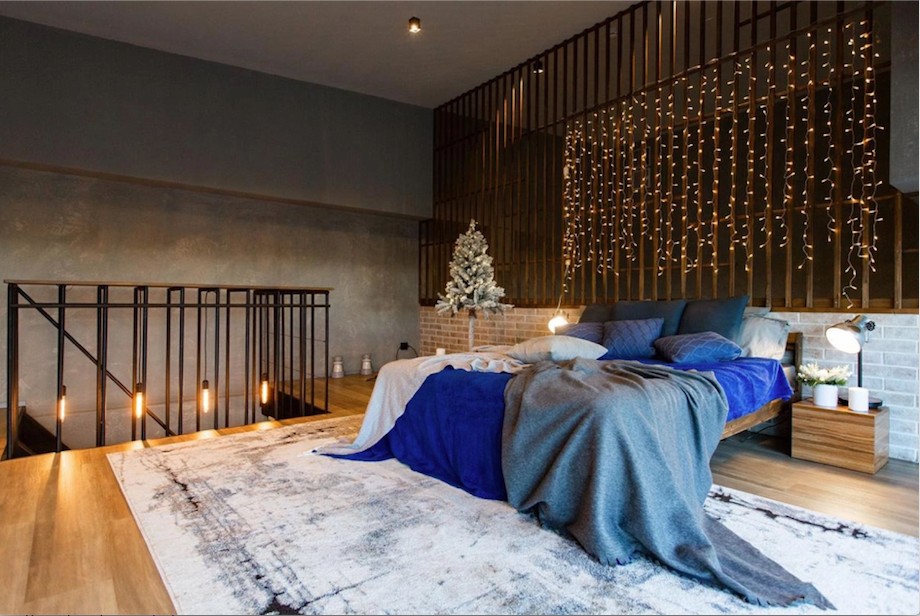 5 Top Home Decor Trends in 2023
With the new year comes a whole slate of new design directions for our homes. How will you shake up your interiors in 2023? There are lots of options to choose from, some building on trends we've seen emerge in recent years while others are throwbacks to previous decades. A lot depends, of course, on how much you want to change any of your current rooms; whether you're looking for a simple, fresh update or a complete overhaul. If an interior design project is on your 2023 to-dos, read on to learn more about our top 5 home decor trends in 2023. 
Dramatic And Moody Palettes
For so long we've seen light, cool neutrals dominate home decor, but there is a movement towards embracing darker, moodier interiors once again. Dark-hued walls, whether painted or covered in a printed wallpaper, can adorn living rooms, bedrooms, bathrooms, even kitchens, creating a feeling that is simultaneously dramatic, warm, cozy, and enveloping. Some might elect to test the waters by painting a single wall in a darker tone, but if you're ready to take the leap, there's no reason to shy away from doing whole rooms in this palette. Deep colours (often charcoal grey, inky black, navy blue, or forest green) have a real impact and can dramatically transform the feel of a space. Many also choose to complement these hues with accent pieces in rich fabrics as they suit the look well. You can even go all in and paint the door and window trim the same colour. 
Layered Lighting
Another change designers are seeing is a greater interest in increasing the amount of light in homeowners' spaces. One dramatic option is to install a skylight or sun tunnel, but you can also stick to more traditional ways of upping the illumination in your home. The desire for flexibility with lighting levels, and easily being able to switch up the mood in a room, are central to this trend. Layered lighting is a simple way to achieve these goals. What this means in practical terms: a good mix of pot lights on dimmers, accent and task lighting in the form of table lamps and floor lamps, and statement lighting pieces in places like bathrooms, dining rooms, bedrooms, and foyers. 
Dark Academia
If you're a booklover and your idea of heaven is a room lined with floor-to-ceiling bookcases, you're in luck. Dark academia is all about that distinguished library feel, with rich, dark furniture, stacks and stacks of books, a sturdy writing desk, comfy leather seating, and a plush rug underfoot. A popular trend on social media in 2022 (even in fashion), it appeals to anyone who admires that almost old-world university feel. You don't need authentic gothic architecture, by any means, just a love of all things preppy, collegiate, and Ivy League.
Upcycled Furniture Pieces
If you enjoy a good DIY project, you can restyle thrifted, found, consignment, or hand-me-down furniture pieces of furniture in 2023 and you'll be right on trend. Incorporating older pieces into more modern design schemes is quite popular, but that doesn't mean you have to be stuck with all of the original finishes and detailing. Paint used pieces to more closely match or accent your own decor; the lines and style of the furniture will immediately add character and warmth to your space. Cherished heirloom pieces from family members make a great addition to any room and add special meaning. If you love the original texture of your found piece, you can keep it as isThe other option is leaving these pieces exactly as is; not everyone is stripping down their furniture finds. Instead, you can add a coat of lacquer to preserve the original details of your piece., choosing instead to leave them natural or maybe add a coat of lacquer. 
The Return Of Brown
This last trend is the return of brown, seems to  , which fitswhichfits well with many of the other trends on our list.s, Bas it includes warmer, richer hues we haven't seen a whole lot of in recent years that complement dark and moody rooms. Brown is an earthy and warm hue that comes in a range of tones you can easily add to any existing decor palette, because it's a neutral colour that works well with others. If you're also opting to add dramatic splashes of colour to your home, brown tones will complement these palettes well. Warmer, richer hues are also particularly popular for walls and furniture. These wood tones were hallmarks of 1970s design, and upcycling vintage finds or family heirlooms are great affordable options to incorporate this trend into your home. You can cChoose any brownthing along the spectrum, from oatmeal, to mushroom, to cocoa, depending on the intensity you desire. While grey has certainly been the "it" colour for over a decade now, designers and homeowners are reclaiming brown and adding it back into their design schemes. 
Embracing any one of these trends will help make your space look more current in 2023, and you can be quite subtle about incorporating just a couple of accents here and there. Thank you for reading and don't forget to follow along with the Caliber blog for more great home decor advice.