Celebrate Mother's day in Style: Where to get your mom the perfect gift!
Mother's Day is the day we celebrate all the loving and hardworking women who gave us life: our moms. We can all probably agree that one day just isn't enough to honor our mothers, but it's still a great reason to treat these amazing women in our lives to something special. Caliber Homes brings you these recommendations of the best ideas to celebrate mom.
Femme Inc. Boutique in Kleinburg
Femme Inc. in Kleinburg is the premier locale for fashionable femme attire. The racks are packed with the latest trends–and their personal styling service means you can get expert advice on how to make styles work for you. There is no better way to make sure mom feels good from head to toe by treating her to a day of personalized shopping. If you'd rather surprise mom by selecting a special gift, some items are easier to pick out without mom being present to try it on. Upgrading mom's handbag is a good way to go–try finding a chic light neutral bag that will go with everything for the spring season, or a sparkling clutch with matching shoes and necklace to get her looking even more beautiful at her many social occasions.
The gift of relaxation for the mind & soul- Bliss Om

Kleinburg's Bliss Om is ideal for the busy mom in need of a little serenity. A sanctuary for the mind, body, and soul this gorgeous yoga and wellness studio will lead her on a journey of enlightenment. If yoga is not up her alley, they offer an array of practices from meditation to holistic services, life workshops and life path counseling. With so many options, their services are adaptable to moms of all ages, interests and levels of experience. The Spirit Spa offers thai massages, organic healing facials and holistic healing with plants essential oils. At Bliss Om you will find the most passionate authentic teachers to guide and direct mom. What is better than the gift of wellness? And–joining together is a great way to spend time with the woman you love most!
Unique Jewels at Social Butterfly Boutique
Social Butterfly Boutique is a warm and inviting boutique known for its exceptional service. What makes this shoppe special is its array of unique jewelry that you won't find anywhere else. Your mom is unique and she deserves an exquisite piece of jewelry just as special as she is! Everyone wants to have the stunning eye-catching piece. Mom is guaranteed to get compliments wherever she goes. There is something lovely about a necklace or earrings that not everyone has, because they are not massed produced pieces from a popular large clothing store. This is the sort of fun flirty little boutique that you would find in the fashion district of Manhattan. For a small store, they have a fairly large assortment so you can find that gift that is perfectly suited just for mom.
Sweet Boutique in Woodbridge
Sweet Boutique was founded by renowned pastry chef Anthony Macri who studied his craft of traditional Italian recipes traveling through cities like Rimini, Sulmona, Rome and Pescara, where he learned how to deliver sinfully deliciously Italian recipes made with the finest ingredients. Upon his return, Anthony founded Sweet Boutique Italian delicatessen to continue the Italian dessert making tradition. Your mom will love the true taste of an authentic Italian experience.  The secret to Sweet Boutique is no shortcuts and no preservative! Indulge mom in the perfect gift of butter, cream, chocolate and nuts made with love!
Beauty Salon in Nobleton
Treat mom to a mini makeover at Couples Hair Design in Nobleton–a full service salon and aesthetics specialist. What makes this salon worthy of mom is their penchant for top of the line quality products, chosen to ensure longevity of colour with sulphate free shampoos, shine and texture products as well as conditioning treatments to leave hair feeling silky smooth with a vibrant shine. Mom deserves only the best gift, and they only use top of the line brands. Get mom a beautiful blow-out, or better yet, purchase a gift certificate for their upcoming Facial Room open May 16th so that mom can arrange to be pampered at her leisure. They offer a new oxygen facial that is a natural way to refresh the skin, and will be specialized just for mom's specific skin.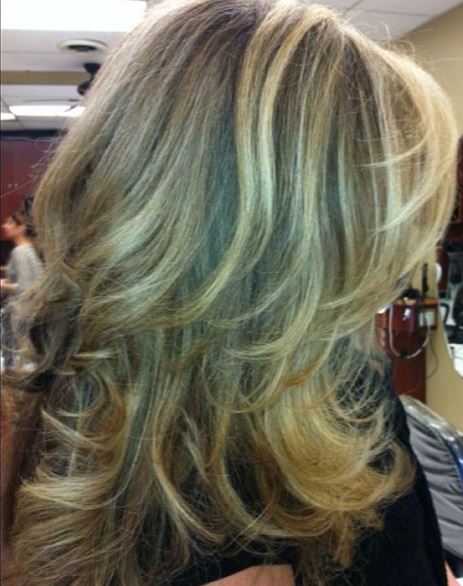 At Caliber Homes we believe that community allows us to truly appreciate the relationships we have built and all the success we have had. The many beautiful local shops and boutiques in these picturesque and liveable communities offer exquisite shopping and exceptional services, fit for mom's special day!