The Latest Trends in Dining Room Lighting
Today's multipurpose dining room is no longer just for formal family meals on special holidays; it's a meeting place, a work zone, a craft table, along with a gathering place for daily meals and weekend parties.  Because of this, the latest trends in dining room lighting are both functional and fashionable so that the room can transform from a homework station in the afternoon to an elegant, romantic space in the evening.
Layered Lighting is a Must
In the dining room, the use of multiple layers of light not only creates a warm and welcoming atmosphere but also enable easy management of the light level depending on the activity in the room. The layers of light include overhead, accent and accessory lights. Ideally, always use a dimmer on dining room lights.
Create a perfect overhead glow with the ideal chandelier
The chandelier should be the first fixture chosen because it sets the mode of the dining room and defines the space. A rule of thumb when selecting a chandelier is that its diameter should be 12 inches less than the width of the table, and the bottom of the chandelier should be 30 inches above the table. And, for ceilings nine feet or higher, consider a two-tier style chandelier. Chandeliers come in all sizes and designs; from elegant crystal chandeliers ranging in size from one tier to four tiers to just simple mini-pendants. One of the latest trends in dining room decor is the use of old fashion candle powered chandeliers. There is also a trend to use white glass or hand-cut white crystals chandeliers, which looks good with any wall color and brightens the space.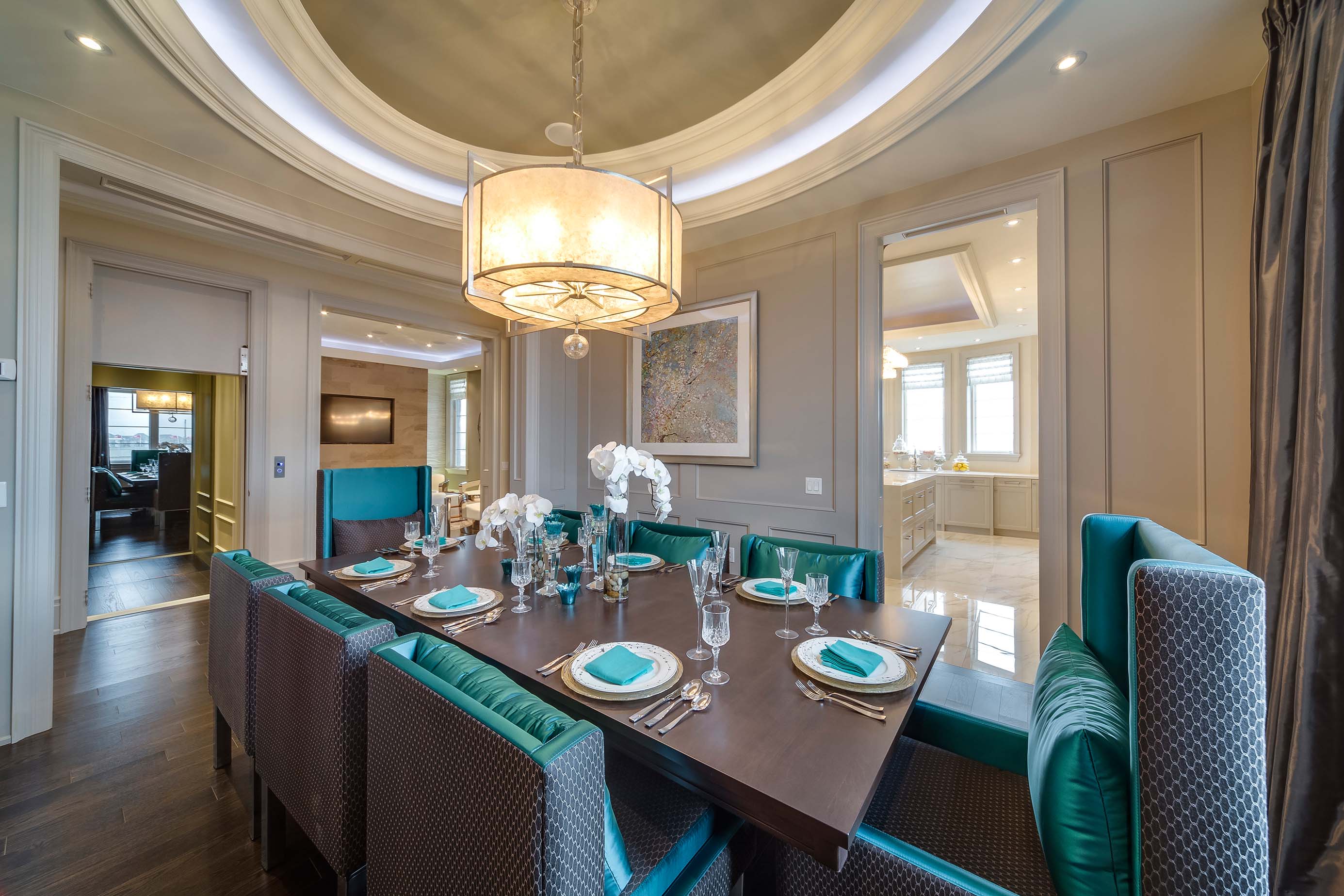 Accent lights illuminate the room
The dining room gets instant ambiance and warmth with the addition of ac­cent light­s. Several choices of accent lights are wall sconces or glass pendant lights (coordinated with the chandelier) or track or cove lighting that highlight a particular part of the room, like a china cabinet.
Accessory lights can be functional and fill in the background
Adding a pair of eccentric table lamps displayed on a buffet or side table, or a vintage floor lamp in the corner of the room will give your dining room its own unique character. These lamps can also double for portable study lamps to brighten up a workspace.
Create an Elegant Focal Point with Light
Along with an elaborate chandelier hung over a dining room table,make light a focal point in a room by installing wavy track lighting, or hang ornate, one-of-a-kind pendants over a display of antique china or glazed pottery.
Light Fixtures Should be a Combinations of Textures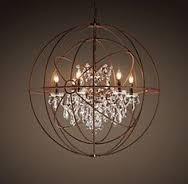 To give the dining room extra personality and charm, select light fixtures in a mix of metals, crystals, colors, and finishes. Also, decorative fabric shades on an elegant chandelier will illuminate the room with a cozy glow.The modern dining room is a hub of daily and nightly activity.  No longer can a single grand crystal chandelier serve all the lighting needs of this multipurpose room. The trend today, in dining room lighting, is to be both functional and fashionable so that it can quickly go from a bright children's study hall to a warm, inviting space for an elegant dinner.  For more information on current trends in dining room lighting visit Caliber Homes.