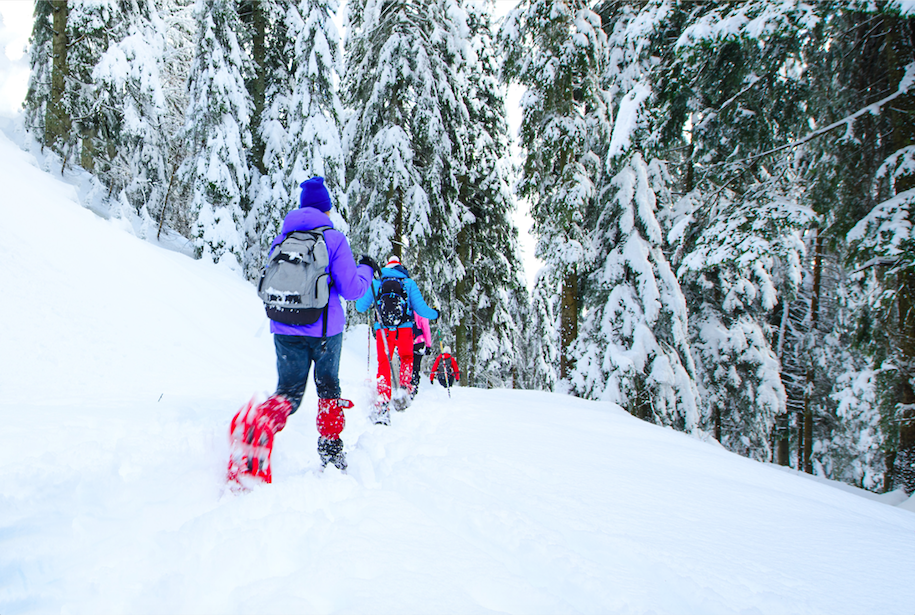 The Best Outdoor Activities To Enjoy In February
Staying active during the winter is one of the best things you can do for your mental and physical health. Why not aim for an adventure-filled February and try a couple of these popular outdoor activities? These suggestions will get your heart pumping, connect you with nature, and help you appreciate the beauty of the winter landscape; best of all, they'll keep your spirits up.
Ice Skating
Pack a thermos of hot chocolate, bundle up, and head to one of the many outdoor ice skating rinks available in Vaughan. Options include the Father E. Bulfon Outdoor Rink, which is open daily until 10:30 pm; Chancellor Park Rink, a beautiful skating pad located next to the Chancellor Community Center; and the expansive rink at Vellore Village in Woodbridge. Skating is free at all of these locations, so be sure to bring your friends and family with you!
Skiing
Whether you're a lifetime skier or an absolute beginner, when you live in Vaughan you can enjoy the sport close to home. The hill at Uplands Golf & Ski Club has a vertical drop of 100 feet and slopes of varying difficulty that average 1,000 feet in length. Instructors are all certified and help skiers and snowboarders of all ages develop skill and confidence. They even offer March Break camps and private lessons for children, which are taught by a certified CSIA ski instructor. If cross-country skiing is more your thing, check out the Kortright Centre for Conservation, Oak Ridges Corridor Conservation Reserve, the King Trail at Seneca College, and York Regional Forest, which all offer scenic trails that are perfect for exploring.
Snowshoeing
Snowshoeing  took off during the pandemic and this is the perfect time to give it a try, thanks to some innovative thinking from the folks at the City of Vaughan. Their Snowshoe Loaner Program allows you to borrow a pair for free (though a $50 refundable deposit is required) and use them for a period of four days, from Thursday to Sunday. You can try them out virtually anywhere—in any of the area parks and trails or just around your own neighbourhood.
Winter Hiking
What could be more glorious than going on a hike in the crisp winter air, winding your way through quiet woods and across snowy landscapes? Choose from an array of local trails to explore; this list of the Great Walks of Vaughan includes a dozen different neighbourhood or nature walks. Our favourites include the Maple Nature Reserve Walk, Vellore Walk, and North Maple Regional Park; you'll get a good workout from each, as they're over 3 km in length, and enjoy a range of scenic views. If there are any kids joining you, why not turn the outing into a fun winter scavenger hunt? 
We hope we've inspired you to get outdoors this February and try one of these classic winter activities with your loved ones. Thank you for reading and don't forget to follow along with the Caliber blog for more great information about our communities.