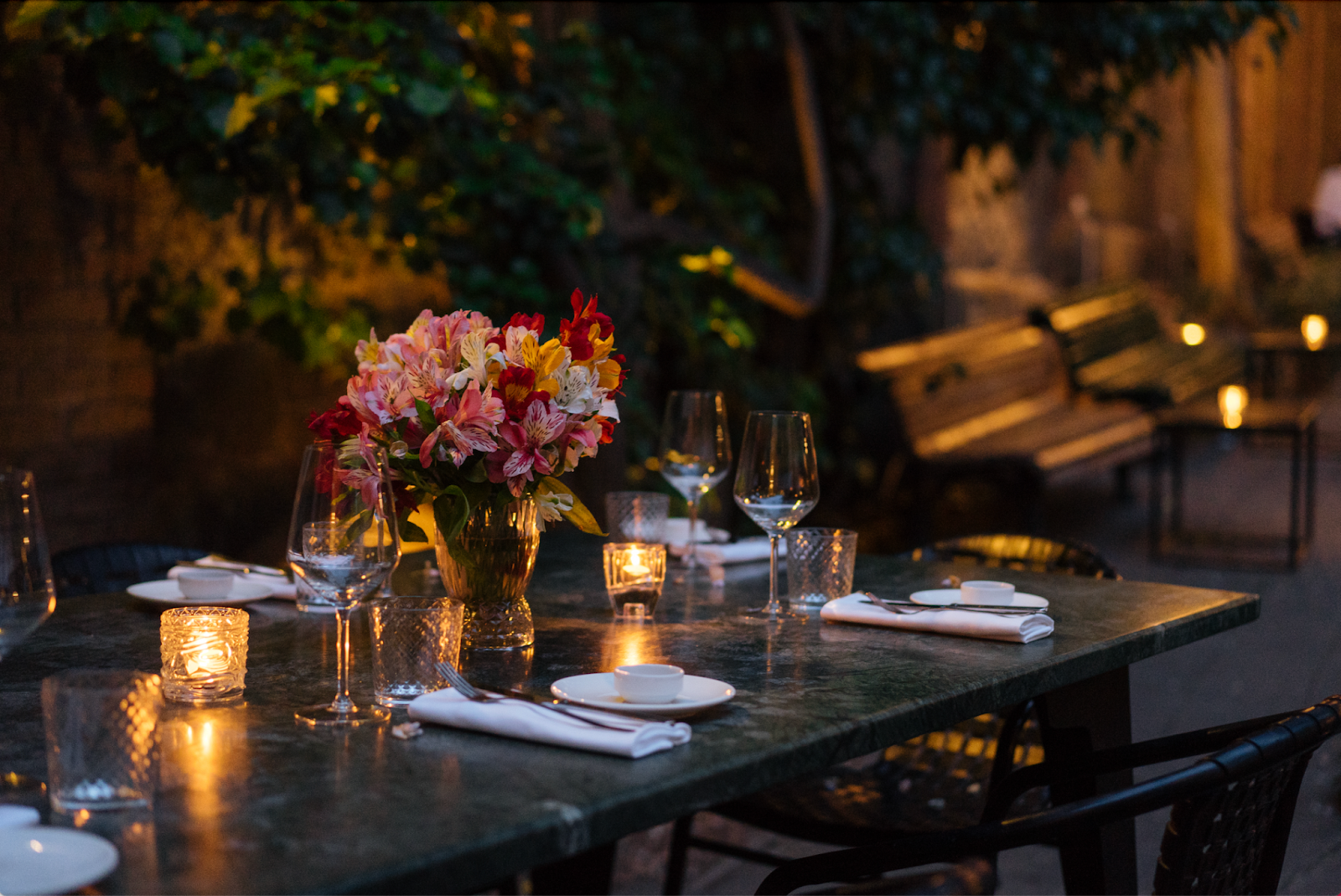 Patio Season Is Upon Us – Discover Some Of The Best Restaurant Patios In Vaughan
It's the moment we've been dreaming of for months: the return of patio season! Now that sunny skies and warmer temps have returned, we can finally dine outdoors again, gathering with friends and whiling away the hours over a great, shared meal, drinks, or conversion. Luckily Vaughan has several exciting restaurant patios that are all worth a visit this spring and summer. We've rounded up a few of our favourites so you can start making those reservations. 
Villagio Ristorante
Villagio Ristorante in Kleinburg is modern and sophisticated, serves beautifully plated Mediterranean-Italian dishes, and features an impressive wine cellar. Chef Antonio's menu offers all of the classic faves, from fried calamari and caprese salad to gnocchi, fettuccine, and risotto. With so many excellent antipasti to choose from (polenta fries!), you could also fashion a delicious al fresco meal just by sampling a few different dishes and enjoying them with a cocktail or a glass of wine. Villagio's delectable photos make for a great Instagram follow as well.
Belsito Trattoria
Another favourite located in the pretty village of Kleinburg is Belsito Trattoria. This charming restaurant patio with the cheerful orange umbrellas is always bustling when the weather is fair, and it makes for a great place to people-watch while dining. Known for their traditional Italian fare with a contemporary touch, you'll enjoy authentic dishes that have been prepared for generations. Standout offerings include linguine frutti di mare "al cartoccio" – seafood linguine that has been wrapped in Belsito's pizza dough and baked in an oven – and nutella tiramisu. 
Chop Steakhouse & Bar
The patio at Chop Steakhouse & Bar in Woodbridge is beautiful and spacious, where in the evenings you can dine under a massive pergola that is strung with lights. It's always an elevated experience here, with dishes ranging from healthy to decadent, all prepared using top-quality ingredients. Menu inspiration is drawn from international destinations, including Korea, France, and Brazil; try their spicy beef bao, ahi tuna tataki, or smoked sirloin picanha. Despite the name, this is not just a place to go for steak. The restaurant has a few plant-based menu options that can be made vegan with a few modifications. Happy hour is available on the patio from 3 pm to 6 pm and 9 pm to midnight. 
Romano's Restaurant
The patio at Romano's Restaurant in Woodbridge offers tables with umbrellas, as well as seating under a large tent, where you can stay cool in the shade. You can't go wrong at either, where you can enjoy one of Romano's most popular dishes (penne alla vodka, risotto, or New York Striploin steak) accompanied by your drink of choice from the bar. The menu has something to offer every diner, with lots of great nibbles on their appetizer menu, and an array of salads, pasta, pizza, and entrees. End the meal with one of their incredible coffees or coffee drinks – we recommend an affogato.
Start the outdoor dining season off with a bang and enjoy a meal with friends on the patio at one of these great local restaurants. Thank you for reading and don't forget to follow along with the Caliber blog for more tips on dining out in Vaughan.