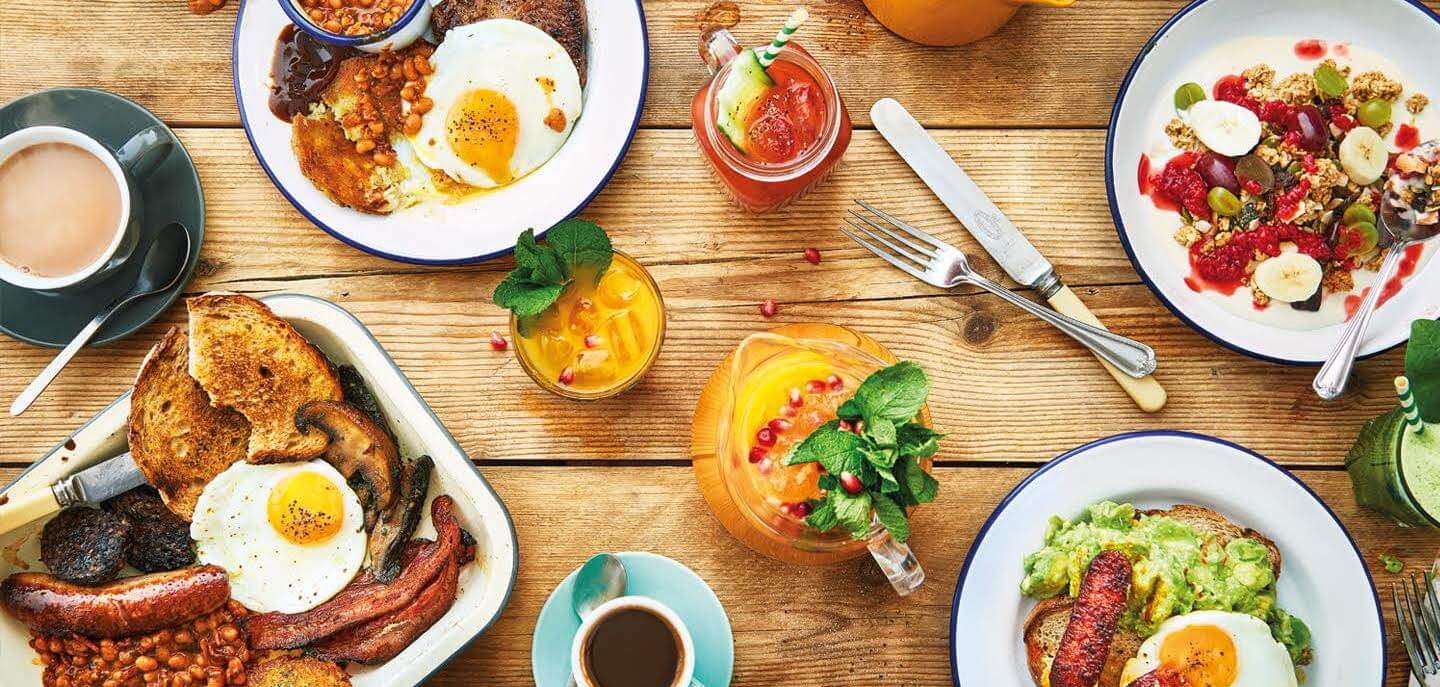 Our Favourite Spots for Sunday Brunch in Brampton
Sunday is the perfect day of the week to kick back, relax, and let someone else cook and do the dishes for you! The city of Brampton has a multitude of restaurants that can make your Sunday brunch a success and allow you to simply enjoy the meal with your family and friends. So instead of creating a mess in your kitchen, take everyone out to one of our favourite places in Brampton for Sunday brunch!
Cora's
Nationally renowned for their gorgeous fruit platters, delectable egg creations, and mouth-watering crepes, Cora's Restaurant located at Queen St. East and Airport Rd., is the perfect place to bring a large group for a Sunday brunch they will never forget! Delight your taste buds and wow your family and friends with the wide selection of breakfast and brunch foods, at Cora's!
Joey's Deli
With an all day breakfast menu consisting of omelettes, waffles, and fresh buttermilk pancakes, Joey's Deli  is the perfect location to bring your family and friends to enjoy brunch at any time of the day! The relaxed atmosphere of the restaurant, combined with delicious brunch foods will leave everyone feeling full and content on a lazy Sunday afternoon.
Golden Eggs Family Restaurant
With a family-friendly atmosphere and a delicious selection of omelettes, waffles, and breakfast combos, the Golden Eggs Family Restaurant is sure to please everyone! Their menu offers breakfast and brunch options, and reservations can be made when necessary. This is the perfect place to bring your whole family out to enjoy a casual brunch together!
John's Family Restaurant
John's Family Restaurant has a reputation for fast and friendly service, as well as a wide selection of breakfast items. The elegantly presented platters, paired with the exceptional service and ambiance of the restaurant make this the perfect place for a more fashionable brunch. Wear your Sunday best, and enjoy brunch in style with the family at John's Family Restaurant!
Flips Restaurant
Although the outer appearance of this diner-style restaurant is not much, the food and the buzzing atmosphere make Flips the perfect spot for a more budget-friendly brunch. For just under $8.00, there is a wide variety of delicious, home-style breakfast foods for everyone in your group. The staff are friendly and efficient, and the atmosphere is laid back. This is the perfect place to go if you have younger children in your group.
Brampton has a multitude of both classy and down-to-earth options for Sunday brunch. Whether you dine in style or are simply looking for a quick and easy meal, Brampton has a brunch spot for you! For more ideas on places to go for brunch in Brampton, visit the Caliber Homes Blog.