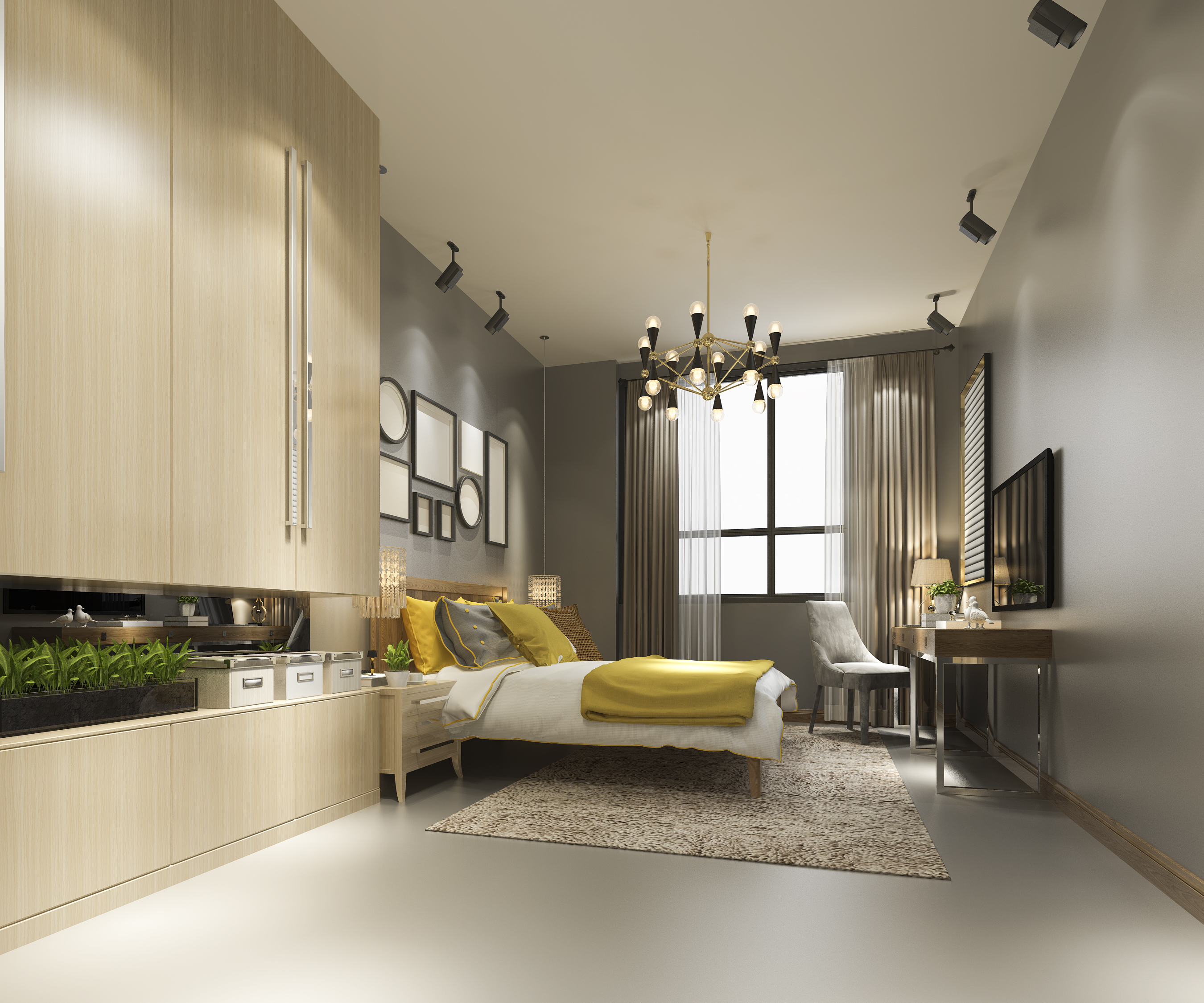 Design Your Perfect Home Office That Doubles As A Guest Room
If this past year has taught us anything in terms of interior design, it's the importance of having a comfortable space where we can work from home. Having a proper set-up can increase efficiency and productivity, and reduce aches and pains. Most of us would also like to be able to use our home offices as a guest room, so we have a comfortable space for visitors to stay. There are lots of clever ways to do this, from installing built-in cabinetry to finding pieces that do double-duty. Here are our favourite tips to design your perfect home office that doubles as a guest room.
Use A Murphy Or A Foldaway Bed
If you're lucky enough to have the room and the budget to install some built-in storage or to buy a prefabricated unit, you can include a murphy bed or a foldaway bed. During the day, you'd never know there was a bed in the room as it is fully concealed behind cabinetry. It's the utmost in versatility as you can have a professional-looking office during the day—one you could even welcome clients into—that converts seamlessly into a comfortable space for a guest to spend the night.
Buy A Pull-Out Sofa Or A Daybed
You can accomplish this same functionality simply by purchasing a pull-out sofa or a generously sized daybed. It offers a comfortable place to sit during work hours (as well as an often-needed change of perspective), and a surface to sleep on at night. Condo-sized pull-out couches are a great idea for extra bedrooms in particular, which may not have a lot of extra floor space. They can look sleek and polished, very professional, giving no hint at all that a bed is contained within. The other option is going all-out cosy and homey with a plush daybed, as in the photo above.
Have A Console Table That Doubles As A Desk
Maybe you don't need a big surface for a desk and would do just fine with a more modestly sized console table. Typically shallower in depth, a console table usually has enough of a desktop area to comfortably fit a laptop and a lamp. The biggest benefit of using a console table instead of a traditional desk is how little space it requires; you'd never know it was being used as a work surface at all.
Ensure Your Desk Is Built Right In
The easiest way to ensure you have a solid work surface is to purchase cabinetry that has one built right in. It doesn't have to take up a lot of space, as long as you have an area of at least a few feet to work with. Make sure your built-in desk suits your proportions and offers enough of a surface to fit all the tools you need to have close at hand when you work. Some even opt for two separate desk spaces or one continuous long one, as above, allowing more than one person to use the office at the same time.
Splurge On Custom Cabinetry For Complete Personalization
For the ultimate home office/guest bedroom combination, make the space exactly what you want by having it custom designed. This allows for complete personalization, down to the files you can hide away, the concealed storage, and any lighting or tech wiring tucked away out of sight. While this is the most expensive solution, you'll be guaranteed to get everything you need. 
There are countless configurations for the perfect home office that doubles as a guest room. Consider the most important elements for you and plan the space to accommodate all of your needs. Thanks for reading and be sure to follow along with the Caliber blog for more great home decor tips.