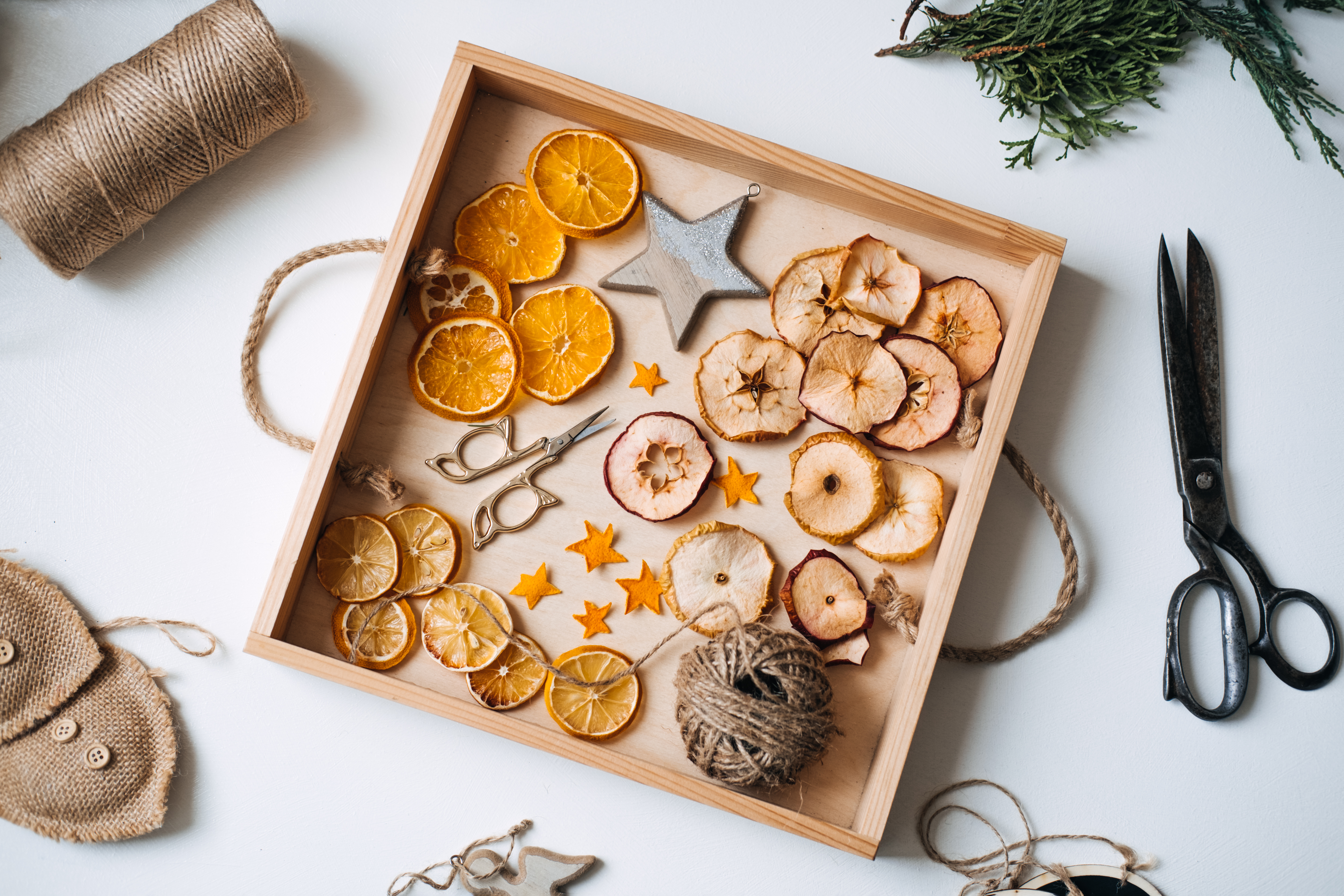 DIY Holiday Decor To Celebrate The Season
When you're getting your home ready for the holidays, don't forget to include a few personal touches; the best way to do this is to DIY some of your holiday decor. There are lots of great, easy-to-execute projects out there that are inexpensive, fun to make, and look fantastic. Here are five of our favourite DIY holiday decor projects to help you celebrate the season.
Stack Your Own "Tree"
Why not get creative about your tree and fashion one out of unexpected materials? Try stacking your own holiday tree by using the spines of books spread out across a couple of shelves and then add in decorative accents, in the form of ornaments and lights. Others who love to travel have used luggage to create that familiar tree shape, then added garland and lights to complete the look. You can still have a traditional tree, of course, but since these ideas work well in any room of the house and add a bit of whimsy, why not experiment and have some fun? You could even do one in a kid's room or a guest bedroom.
Create One-Of-A-Kind Wall Decor
You can make some stunning and artistic holiday arrangements using the simplest of items. If you received a stack of Christmas cards this year, or maybe you've held onto a few favourites over the years, try arranging them in the shape of a Christmas tree on one of your empty walls. Your holiday card tree will be completely unique! To take it up a notch, place a galvanized bucket or a wicker basket beneath it to hold wrapped gifts or party favours. It adds a 3D element to the project and makes your artwork not only pretty but functional.
Make Your Own Garland
The homespun look is in for garlands this year—you may have seen that citrus, in particular, is super-trendy right now. Oranges are the go-to fruit of choice to use and it's actually quite a straightforward process if you're feeling creative. A citrus garland lends an old-fashioned look to your tree and looks equally stunning draped across a mantel or woven along a tabletop centrepiece. If you have some mismatched mittens cluttering your closet, why not string together a mitten garland? This looks charming in a kid's bedroom or playroom, but can also lend a cozy chalet vibe to your decor.
Create A Table Runner For Your Dining Table
One of the smartest ideas we've come across is a super simple way to dress your holiday table. Sure you can buy a tablecloth or holiday-themed placemats, but chances are you already have this particular material in abundance: wrapping paper! All you need to do is a little strategic folding at the ends of your table and you'll have an inexpensive splash of holiday cheer at the centre of your meal. You won't have to worry about it getting ruined either, as you can simply recycle it when you're done.
Make Salt Dough Ornaments
This is a craft commonly found in grade school classrooms and it's a classic for a reason. The dough requires the most basic ingredients—flour, salt, and warm water—and comes together in a flash. Roll it out as you would traditional cookie dough, cut it into shapes, draw on some designs or add a personalized inscription, use a straw to poke a small hole at the top of each one for hanging, then bake your creations at 300°F in the oven for about an hour. These look great as is or you can glaze or paint them. They make great keepsakes, as well as decorations for gifts.
Have some fun with your holiday-themed DIY projects this season and amp up your decor at the same time! Thank you for reading and don't forget to follow along with the Caliber blog for more great home decor tips.