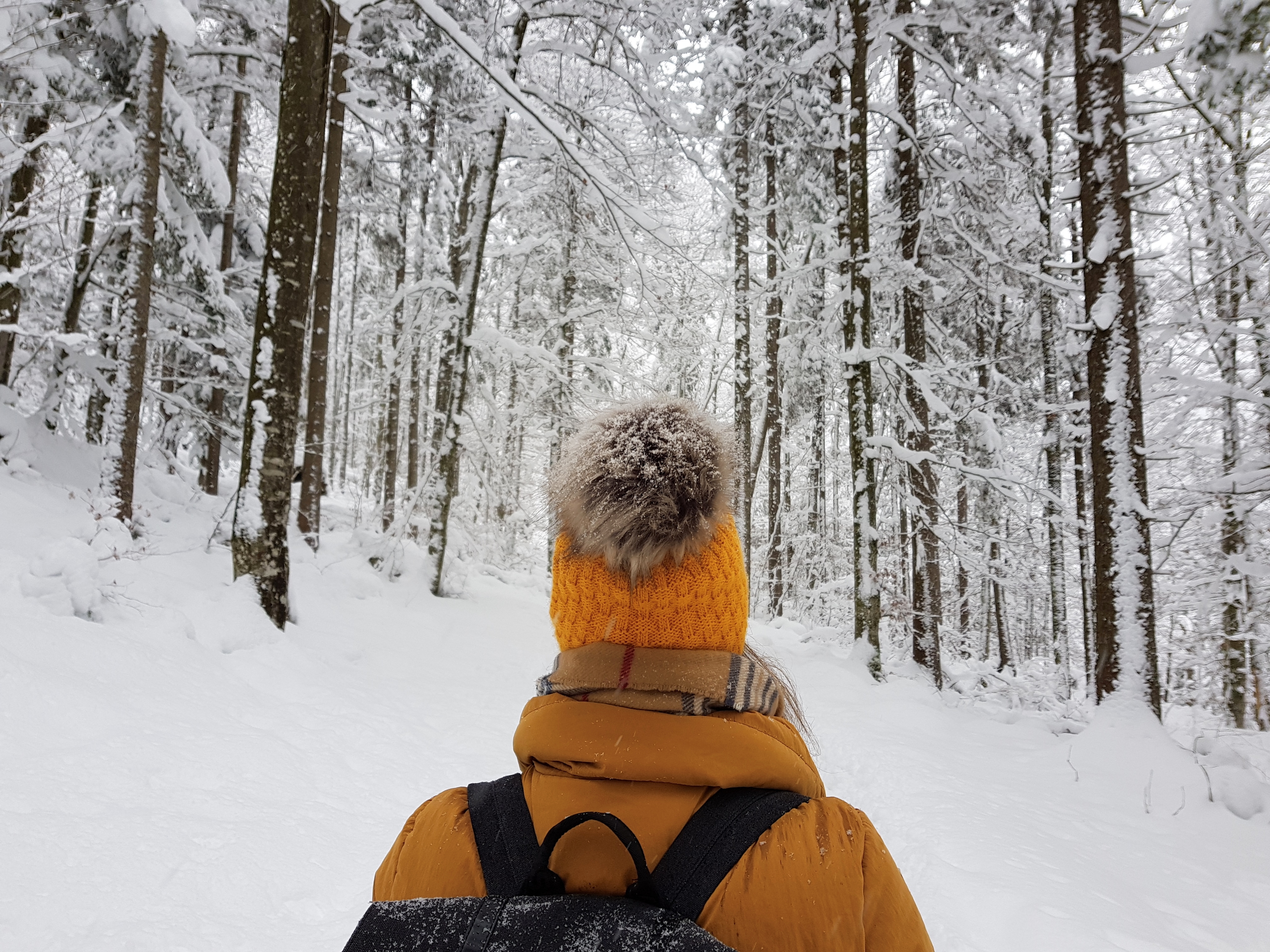 4 Winter Hiking Trails Near Rutherford Heights
There's nothing quite like winter hiking—all that freshly fallen snow, crisp air, the quiet and beauty of the forest. If you're excited about spending more time outdoors this winter, look no further than your local area trails. Luckily, there are several great options to choose from close to home. Here are our favourite 4 winter hiking trails near Rutherford Heights.
Kortright Conservation Area
There is so much space here, an amazing 325 hectares of woodlands to explore, it's no wonder that Kortright is known as one of the best spots to hike and birdwatch in the GTA. It offers more than 16 km of breathtaking trails that you can hike year-round, though we believe they are especially magical in the winter. The landscape varies, including meadows and forests; you can also follow the boardwalk and enjoy the scenery and the wildlife from a variety of lookout points along the way. Please note that all visitors must purchase timed tickets in advance. 
Bindertwine Park 
Bindertwine Park and the William Granger Greenway are part of the area's Humber Trail. Just on the edge of Kleinburg, Bindertwine Park is the northern trailhead for a section of the trail called the William Granger Greenway, which runs 8 km in length. It follows along the East Humber River and leads you to neighbouring Boyd Conservation Area; there are several small offshoots you can explore as well. You'll eventually stumble upon the McMichael Canadian Art Gallery, which is a worthy destination in itself. 
Story Walk By Vaughan Public Library
Vaughan Public Library and the city's public works department joined forces to create this unique outdoor installation that brings the library and a love of reading outdoors. Who knew it was possible to have an adventure on the trails that includes discovering pages of a book? As you walk along select city trails, you'll discover a series of large panels—the colourful pages of nature-themed children's books. The books are all written by a diverse range of Canadian authors and they teach kids all about the natural world. This is an activity any little ones in your life, or those who are young at heart, will be sure to love. 
The Cook Woodlot Loop
The Cook Woodlot Loop is ranked as an easy trail and is popular with hikers, walkers, runners, and bikers. It typically has light traffic and is, as the name suggests, a loop that runs 2.6 km. There is a lake at its centre so you'll enjoy views of the water, forest, and wildlife along the way. It's a kid-friendly spot and dogs are welcome as long as they are on a leash. This is a great short trail for those days when you're in the mood for a quiet escape. 
Get out this winter and enjoy hiking the trails! We hope you discover lots of great spots and views along the way. Thank you for reading and don't forget to follow along with the Caliber blog for more tips on taking in the local sights.