6 Reasons you want to live in Spring Valley Estates in Brampton
Caliber Homes' new, stunning Spring Valley community, in the suburban city of Brampton, offers the same superior quality features as Caliber's other successful communities: 10-foot ceilings, luxurious kitchen upgrades, Energy Star qualified additions and more. If you are looking for a family-friendly community, with all the amenities of a big city, all within an easy commute to the City, Spring Valley Estates may be a perfect place for you and your family. Here are six reasons you'll want to live in Spring Valley Estates by Caliber Homes.
1.Family Friendly Neighbourhood
Spring Valley Estates is one of the most family-friendly cities in Ontario. Families in the Spring Valley community enjoy endless trails, countless parks, and breathtaking conservation. Here are just a few of Brampton's family friendly opportunities:
The Donald M. Gordon Chinguacousy Park sports facility offers opportunities for all ages during all seasons. Activities include a curling facility, winterized tennis courts, beach volleyball courts, ski hill, a track and field, mini-putt golf, formal gardens and greenhouse, paddle boats, petting zoo and barn, splash pad and children's playground, and BMX/skateboard park.
The Gage Park is a multi-functional park hosting many city events, a public ice rink, and the Brampton's tree lighting celebration. It is also an excellent place for families to spend a quiet day picnicking and hiking the many Brampton trails and pathways.
And The Rose Theater Brampton, where family members of all ages are encouraged to enjoy the highest quality of professional performances and stunning local Brampton talent.
2.Brampton Schools Provides Excellent Educational Opportunities
Brampton schools are part of the Peel District School Board, whose mission is to inspire success, confidence and hope in each student. The Spring Valley community has access to the Brampton schools which includes 213 elementary and 37 secondary schools. Brampton also has several top private schools including, Rowntree Montessori School, Xyna International High School, and Innocent Hearts High School. Families moving to Spring Valley Estates can be confident that their children will have access to many opportunities for an excellent education.
3. Exquisite Shopping for all Your Needs
Located just a short drive from Brampton is the Bramalea City Centre, one of Canada's largest shopping malls. Or if you prefer outdoor shopping, visit Trinity Common Mall, with more than 64 brand name stores. For fresh produce, BBQ, and salads, Apple Factory Farm Market, a mere 6 minute drive from Spring Valley Estates, has just what you need.
4.Endless Fine and Casual Dining Opportunities
If you like to dine out, Spring Valley Estates is the place for you with access to the many fine and casual dining experiences offered in the Brampton area. Listed below are a few of the many top rated restaurants in Brampton:
For modern American cuisine visit Aria Bistro & LoungeVisit Jake's Boathouse for great seafood
The best fish and chips in the city visit Heritage Fish & Chips
For fine dining in beautiful surroundings visit Terrace on the Green and visit La Capannina for a taste of Europe.
5.Spring Valley is Conveniently Locating for Commuting to the City
Spring Valley is an easy commute to Toronto. Spring Valley Estates also has access to Brampton's public transportation opportunities that make commuting to the city convenient and quick. These include the Brampton GO Station, Züm transit, and Brampton Transit.
6.Established Community
Members of the Primitive Methodist movement established Brampton in 1834. Today Brampton is one of largest urban centres in Canada with a population of over 450,000 people; all of which have access to the finest amenities available in the current modern world, for example the Lionhead Golf & Conference Centre, Eldorado Park, and Heartland Town Centre. And, because the building of Spring Valley Estates occurred on an infill area of Brampton, residents of Spring Valley Estates will have the opportunity to enjoy the quiet life in their new community with all the advantages of established Brampton.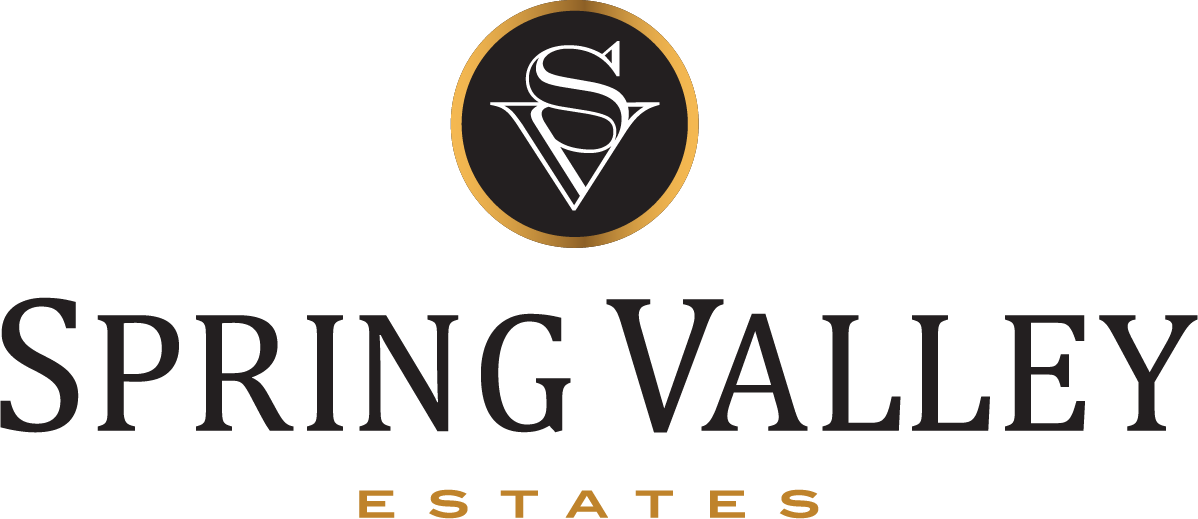 For more information on Brampton's new, beautiful, Spring Valley Estates community visit the Caliber Home's website.