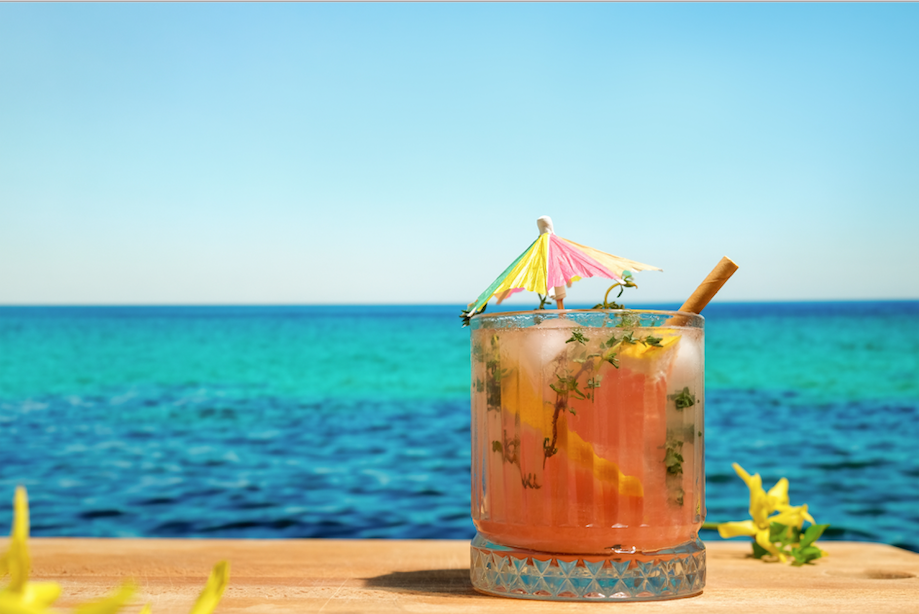 5 Twists On Traditional Cocktails To Serve This Weekend
Cocktails are a welcome indulgence year-round but they absolutely shine in the summer months. We're all enjoying meals al fresco and entertaining outdoors once again, so what better time to elevate our cocktail game? We've found a few summer classics that could definitely be considered perennial favourites, but that have been updated a little bit. Here are 5 twists on traditional cocktails to serve this weekend.
Lavender And Honey Lemonade Swizzle
This recipe for a lavender and honey lemonade swizzle from the LCBO sounds like a sunny summer afternoon in a glass. Swizzles are typically a mix of tropical juices and rum, which already sounds delicious, but this one incorporates the dreamy combination of lemons, lavender, and honey. If you worry about lavender being too floral or pungent, rest assured: the flavour it imparts is quite light and subtle; it plays perfectly off the acidity of the lemonade and sweetness of the honey. This recipe is quite versatile too as you can use whatever spirits you happen to have on hand. 
Cucumber Collins Cocktail
Anyone remember a Tom Collins? This throwback drink is ready for summer 2022 in this newly updated format as a cucumber Collins cocktail. Perfect for those really hot days when you need something cold and refreshing to cool you off, this drink combines sparkling water, gin, lemon juice, elderflower cordial, and long, thin slices of cucumber. Feel free to play around with the presentation too; if you're in the mood for round slices, go that route instead!
Watermelon Mojito
Anything watermelon screams refreshment and there are so many ways to use this favourite ingredient. While you can never go wrong with a classic mojito, adding the sweetness (and beautiful bright pink hue) of watermelon definitely takes this libation up a notch. To make a  watermelon mojito, muddle some chunks of watermelon with a splash of lime juice and some sugar. Add in a few mint leaves, rum, ice, and ginger ale and you have yourself a colourful and delicious summer drink that's sure to become a new standby.
Peach Rosé Sangria
Sangria is another one of those drinks that you start to crave as soon as the temperature and humidity climbs. An instant vacation in a glass, this peach rosé sangria starts with a bottle of your favourite rosé as the base, to which you'll add some brandy (or peach brandy), peach juice or nectar, fresh peaches and raspberries, then top off with some sparkling water. Garnish with a peach slice perched on the rim of the glass and you have the most gorgeous concoction—it looks like a sunset!
Paloma Cocktail
Not familiar with a traditional paloma cocktail? It's similar to a margarita but is slightly lighter and softer. To make a paloma cocktail, combine tequila and grapefruit juice, agave syrup and lime, a handful of ice cubes, some sparkling water, flaked sea salt, and a wedge of grapefruit. You can skip the salt rim if you're so inclined, or lean into it and add some chili to spice things up. Garnish with a twig of rosemary (the green really pops against the soft orange colour) to make your drink extra photo-worthy.
We hope you're ready—and excited!—to try some of these cool twists on traditional cocktails this summer. Thank you for reading and don't forget to follow along with the Caliber blog for more great food and drink ideas.