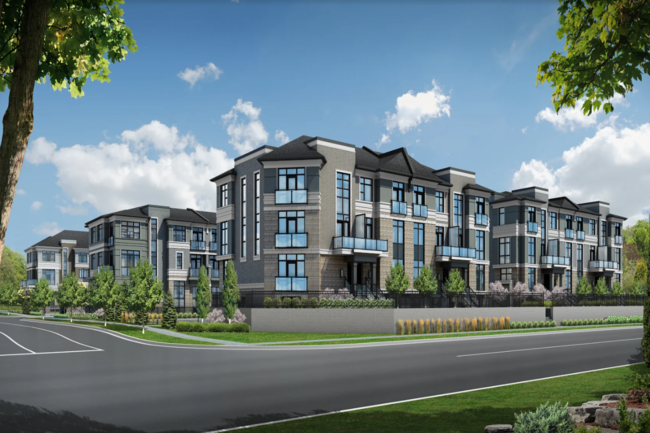 Tour Goreway Pines With Our Cedar Model Walkthrough
The Towns at Goreway Pines are Brampton's best urban townhomes. The development is close to shopping, dining, and entertainment and is just steps away from a newly expanded system of nature trails ready for you to explore. Our Cedar 6 model is a lower level bungalow suite just over 1,000 square feet in size. Join us as we tour Goreway Pines and take a closer look at what our Cedar model has to offer.
Entranceway And Patio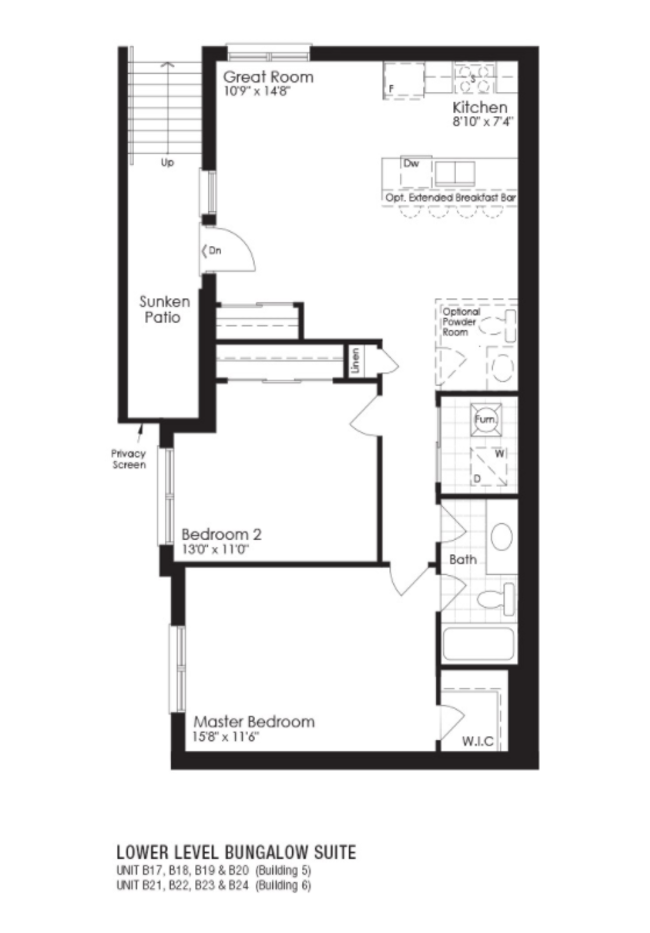 The entranceway to your suite is completely private. Down just a few steps is your own sunken patio space to enjoy and it comes with an elegant privacy screen. You can set up a cosy seating area here and decorate with planters and seasonal accents. Use this space to set the tone for what's to come, so family and friends will feel welcome the moment they arrive.
Living Room And Kitchen
The living room and the kitchen in the Cedar model town home are open and allow you great flexibility with furniture placement. Add a plush rug and ample comfy seating so you'll be ready whether you're entertaining friends or lounging and unwinding after a long day at work. The kitchen island comes with an optional extended breakfast bar—perfect for putting out drinks and appetizers or serving breakfast after a sleepover. This space is wonderfully flexible, with plenty of room for a sectional sofa, accent chairs, and dining. Create an arrangement that best suits your lifestyle and play around with placement as your needs evolve.
Bedroom 1 And Optional Powder Room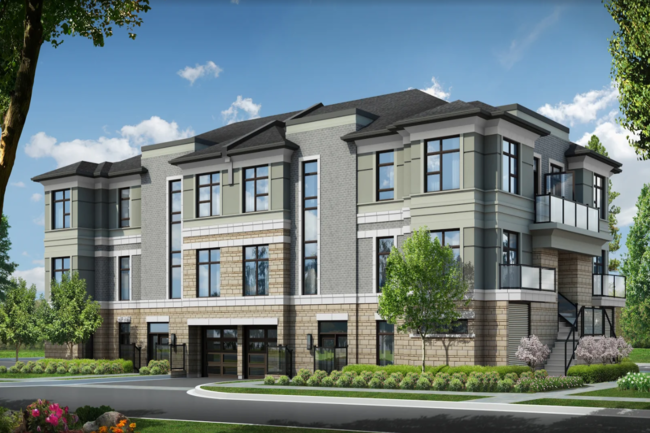 The first bedroom is quite large at 13' x 11', has a big window and a generously sized closet. Take advantage and create a little reading nook in addition to the bed or add in a small desk off to the side to make the space multi-functional. This would make a wonderful kids' room, a home office, or an ideal guest bedroom. If you will only occasionally need this room for sleeping, consider investing in a Murphy bed; this frees up floor space when the bed is not in use. You also have the option to include a two-piece powder room just across the hall. This is always a great idea as it gives greater comfort and flexibility for the members of your household.
Master Suite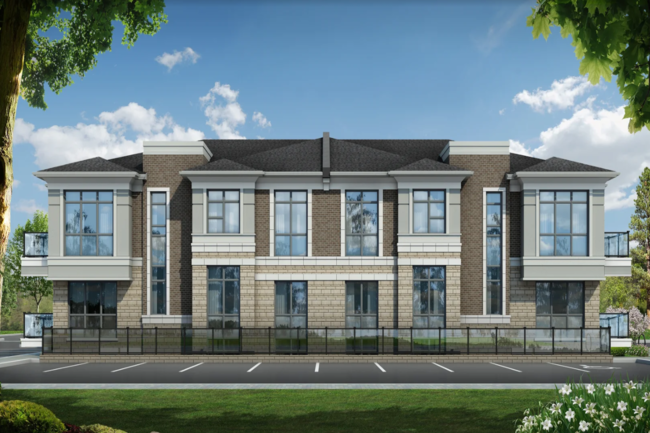 At nearly 16' by 12', the master suite is sure to be your favourite spot in the house. You have direct, ensuite access to a three-piece bathroom and a big walk-in closet you can design to display your wardrobe and accessories. With this much extra space to play with, why not consider adding in a sitting area or even your own private corner to relax, unwind, and watch movies in. Get creative with furniture placement and design the master bedroom ensuite you've always imagined. 
We hope this brief tour of our Cedar model town home has given you some ideas for how to make the most of this space. It is designed for modern living and is ready to be made your own. Thanks for reading and be sure to follow along with the Caliber blog for more great information about our communities.