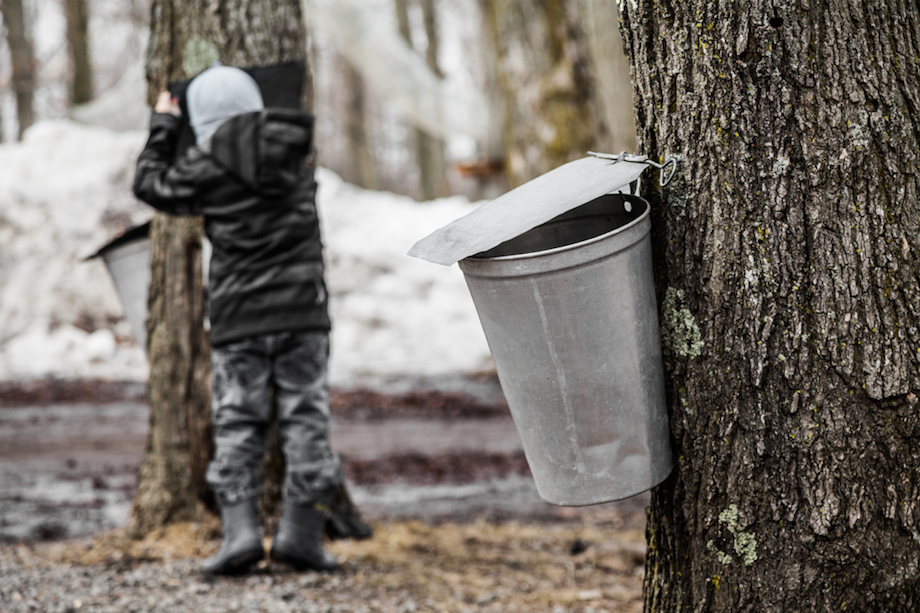 4 Events In Vaughan To Look Forward To This Spring
As the weather warms up and nature comes back to life, there are numerous fun events and activities to do in spring that promise to add excitement and joy to your season. There is lots to look forward to in Vaughan so we recommend getting a head-start on your planning, booking time with your favourite people, and ordering tickets for these not-to-be-missed events. From visiting the sugarbush to taking in a live theatrical performance, we have something for everyone on our list. Here are 4 events in Vaughan to look forward to this Spring.
Sugarbush Maple Syrup Festival
Just a 10-minute drive from Vaughan, the Sugarbush Maple Syrup Festival runs every day from March 4 to April 1 at the Kortright Centre for Conservation. Learn how maple syrup is made and participate in fun activities designed for the whole family, including life-sized games. You can also enjoy the peace and beauty of the woods in late winter/early Spring. Please note that tickets for the festival must be purchased online in advance. 
Art Workshops For Adults
Try your hand at a new skill this Spring with Sunday Sip and Create: Adult Artmaking Workshops offered at the McMichael Canadian Art Collection in Kleinburg. These 2.5-hour, informal art-making classes are led by experienced instructors who specialize in different mediums and are suitable for all skill levels. Enjoy a cup of tea served in heritage china and some treats from CABIN café, as well as complimentary admission to the gallery for the day. The series runs until May 28th; you can sign up for just one class or as many as you'd like. Note: the grounds at the gallery are lovely, so make sure to save some time to explore and appreciate the beautiful natural setting while you're there.
Catch A Show At The City Playhouse Theatre
Take in a live performance at the City Playhouse Theatre, where rising Canadian Chinese singer Eugene Cheung will host his first-ever solo concert, "My Time", in March. Expect a mix of some of the most popular songs in Cantonese, Mandarin, and English, as well as a few brand new compositions. Imperfect Love is a romantic comedy that sees a couple in a long-term relationship face a series of conflicts and challenges that test the strength of their union; it's a powerful family drama that is suitable for all ages. Fans of musicals and drama won't want to miss Macbeth The Musical—award-winning young Canadian composer Laura Nobili's adaptation of the classic William Shakespeare play. Enjoy all the dramatic action of Macbeth, paired with a skilled musical score that heightens the emotion.
Vaughan International Film Festival
The Vaughan International Film Festival is an exciting event that many across the GTA look forward to every Spring. The festival runs for four days in June and features the best student and international short films. This marks the 11th year of the popular festival that includes public film screenings, engaging and informative panel discussions, webinars, and industry events. The official VFF '23 film lineup will be unveiled on March 9th, so stay tuned. 
These are just a few of the events Vaughan residents can look forward to enjoying this Spring. Thank you for reading and don't forget to follow along with the Caliber blog for more great tips on arts and culture in York Region.