5 Reasons To Move To Port Royal In Kleinburg
What are you looking for as a homeowner? It's likely beautiful finishes and features in an established, quaint community are at the top of your list. Our Port Royal community has all that and more! Let us walk you through 5 reasons to move to Port Royal in Kleinburg.
Luxury Features
We've given special thought to which features you as a homeowner would love in your home! Details like 10' coffered ceilings in the master bedroom and 9' ceilings throughout lend Port Royal an airy, spacious feeling. Further, a frameless glass shower will ensure your master bath is a relaxing escape! Other pluses are a cold cellar (you can never have too much storage!) and a natural gas fireplace with mantel finished in white lacquer.
Quality Finishes Throughout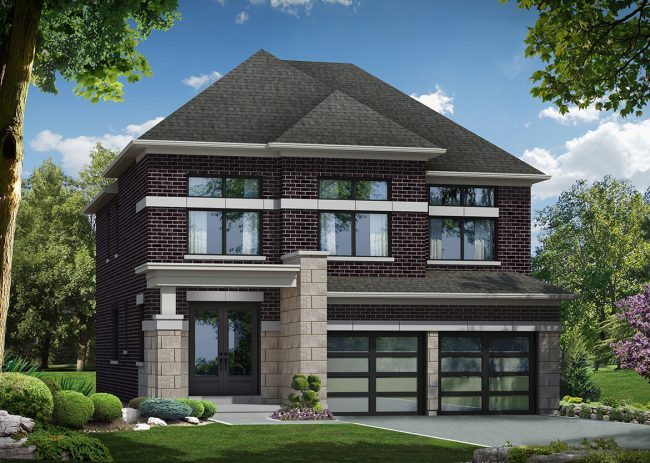 Attention to detail extends to quality finishes, and these little extras will make you want to move to Port Royal. Colonial 5 ¼ inch baseboards throughout finished areas and natural oak hardwood floors spell elegance and refinement. Extended kitchen cabinets are eye-catching while providing ample storage. Finally, enjoy a stunning oak staircase with oak veneer stringers and oak nosing from the first to second floor!
Cozy, Historic Charm Of The Kleinburg Community
Kleinburg's history traces back to 1848, and the quaint charm of this community can be seen in heritage buildings such as the famed general store. Culture is kept alive in Kleinburg with institutions like the McMichael Art Gallery, which is dedicated to showcasing Canadian art. Plenty of restaurants line Islington avenue, and some of them, like XXI Chophouse, are in restored nineteenth century buildings, which adds to the picturesque surroundings!
Natural Beauty
Kortright Centre For Conservation is not just 325 hectares of pristine woodlands, but an educational hub that provides programming for local schools and over 50 workshops to visitors! Horse riding is available in the northern part of the Centre, and the famed Maple Syrup Festival is an annual Kleinburg favourite. Copper Creek Golf Club is another example of Kleinburg's natural beauty, with a sprawling course and 40,000 sq ft clubhouse.
Transportation
The location of Port Royal can't be beat. When it comes to transportation, everything is at your fingertips: highway 27 is less than 5 minutes away, and highway 400 is about 15 minutes away. If you want to avoid parking in Toronto, Vaughan Metropolitan Centre is 20 minutes away and the subway will get you downtown in 40 minutes. The most convenient route to downtown Toronto however, is likely the Rutherford GO, also about 20 minutes away. Enjoy as many as 5 trains per hour during the morning and evening rush, and pull into Union Station in 30 minutes flat.
These are our top reasons to move to Port Royal in Kleinburg, but residents are likely to find many more! Quality homes in a picturesque, welcoming community like Kleinburg are the perfect fit for you and your family. Thanks for reading and don't forget to follow along on the Caliber blog.