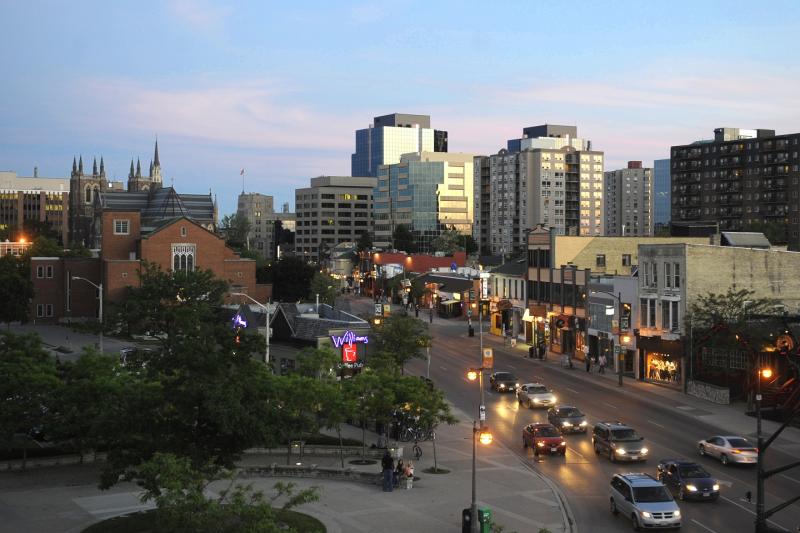 The History of Richmond Hill
Situated just north of Toronto, Richmond Hill is a community rich with historical significance. With many of its roots connected to farming, the town started off as a little village between the outskirts of Vaughan and Markham, and on June 18, 1872, it was officially incorporated as a village on its own. Learn more about the history of Richmond Hill.
Early Days: In its early days, circa the early 19th century, Richmond Hill was known as Miles Hill, after Abner Miles and his son James Miles. The two men were very prominent settlers, and ran a general store on King Street. His later expansions included a potash plant and a general store on Yonge Street, and in 1817, the first established Presbyterian congregation north of the City of Toronto. Before this congregation had been established, religious services in the area had only been offered through travelling preachers. The town chose the two men as their community leaders, resulting in the name, Miles' Hill, until the early 1920's when it was renamed Richmond Hill.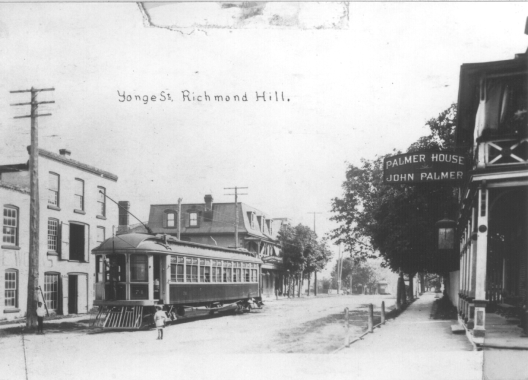 Farming Roots: In its early days, the town of Richmond Hill was a popular location for farmers to pass through, as they were bringing their goods from the farm into the city of Toronto. Because the town just happened to be situated on Yonge Street, anyone coming from communities further north would pass through. With Yonge Street being well developed over time, there were also daily stage coaches that offered transportation from York and Holland Landing to Richmond Hill. In the 1920's, several large greenhouse operations, such as the aerial photo below, were built in the town, and rose growing became very popular, giving the town its reputation for being the "Rose Capital" of Canada.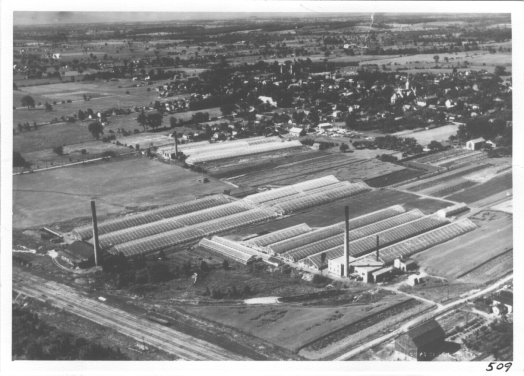 The Development of the Town: Although the town experienced a slight economic decline during the Great Depression, the introduction of the electric railways, and the later addition of diesel powered busses proved to be profitable, and the town continued to grow. After World War II, a 600 person movie theatre was opened, and in 1953, some land was acquired from Markham Township, growing the population from 2300 to 3300. The town only continued to grow as more and more land was purchased, and more subdivisions were built. By 1965, the town was booming, complete with a high school, many churches, a swimming pool, a daycare, and more: A testimony to how Richmond Hill was a community with potential for growth.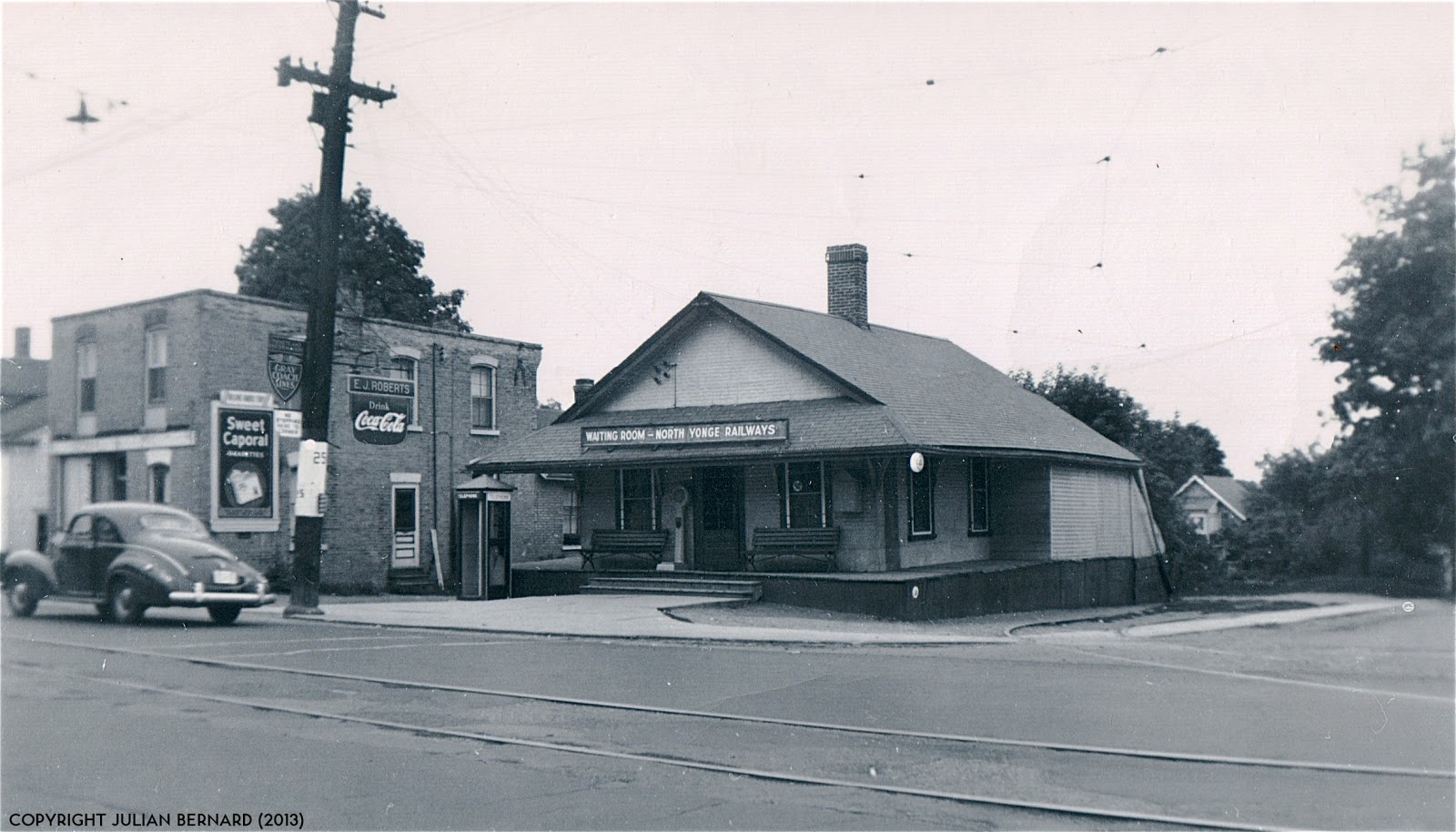 Richmond Hill Today: Today, RIchmond Hill is a community that combines its rich history with its developing future. With a population of over 100 000 people, the town offers all services and amenities, and is only growing as the years continue to pass. The community offers support to arts and culture, recreational activities, and has many outdoor parks and trails to make it the perfect place just north of Toronto for you and your family to settle down in.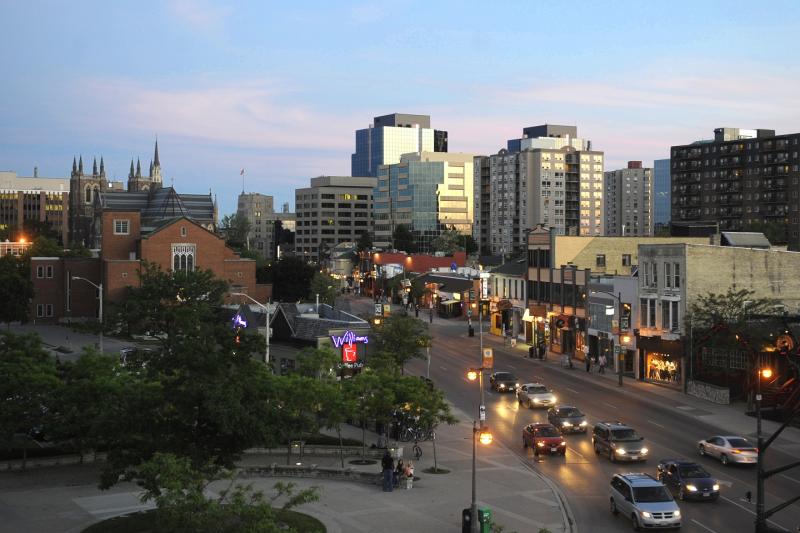 Through the years, the town of Richmond Hill has grown and changed, making it what is now known as the city that is "just north enough," according to their unofficial logo. With all the services it offers, and the booming development in the area, it is no secret that Richmond Hill is the place to buy a new home and settle down.
We hope this article gave you more insight into Richmond Hill, and its history. For more great articles, and to stay up to date on Caliber Homes developments, feel free to visit our website!