Five Ideas to Create your Dream Master Bath Oasis
At Caliber Homes our ultimate goal is to build you a home of the highest standards with unparalleled features of luxury and comfort. The master bathroom is one of the most important rooms in the home—it is a place for primping and prepping to present oneself to the world. It should also be a place of peace, solitude and reflection. Caliber Homes offers 5 ideas to create your dream master bath oasis.
Calming Colours
There are few places more relaxing for the body and the senses than a spa. The spa focuses on rejuvenating the body—but visual aesthetics is a foundational component of the experience. Even if you want a more contemporary look, drawing on spa-like elements creates a soothing atmosphere for your dream master bath. Express serenity through your colour palette. A warm neutral color palette will set a soothing tone.  Palettes that are easy on the eyes offer a relaxing feel so that spending time in this space isn't overwhelming.
Browns, coppers and earth tones create a feel that is slightly rustic yet rich and sophisticated.  Shimmering tiles in natural hues contrasting with touches of crisp white clean lines develop the theme of a spa-inspired design.
Tub & Shower
Freestanding bathtubs make a lustworthy design statement that instantly grabs the eye when entering the room. Submerging your entire body in a deep tub is the ultimate in relaxation. Caliber Homes' standards for features and finishes include highest of quality products and new technologies to incorporate luxury into everyday living. A whirlpool or hydro-massage injects therapeutic bubbles to relieve your tension from head to toe.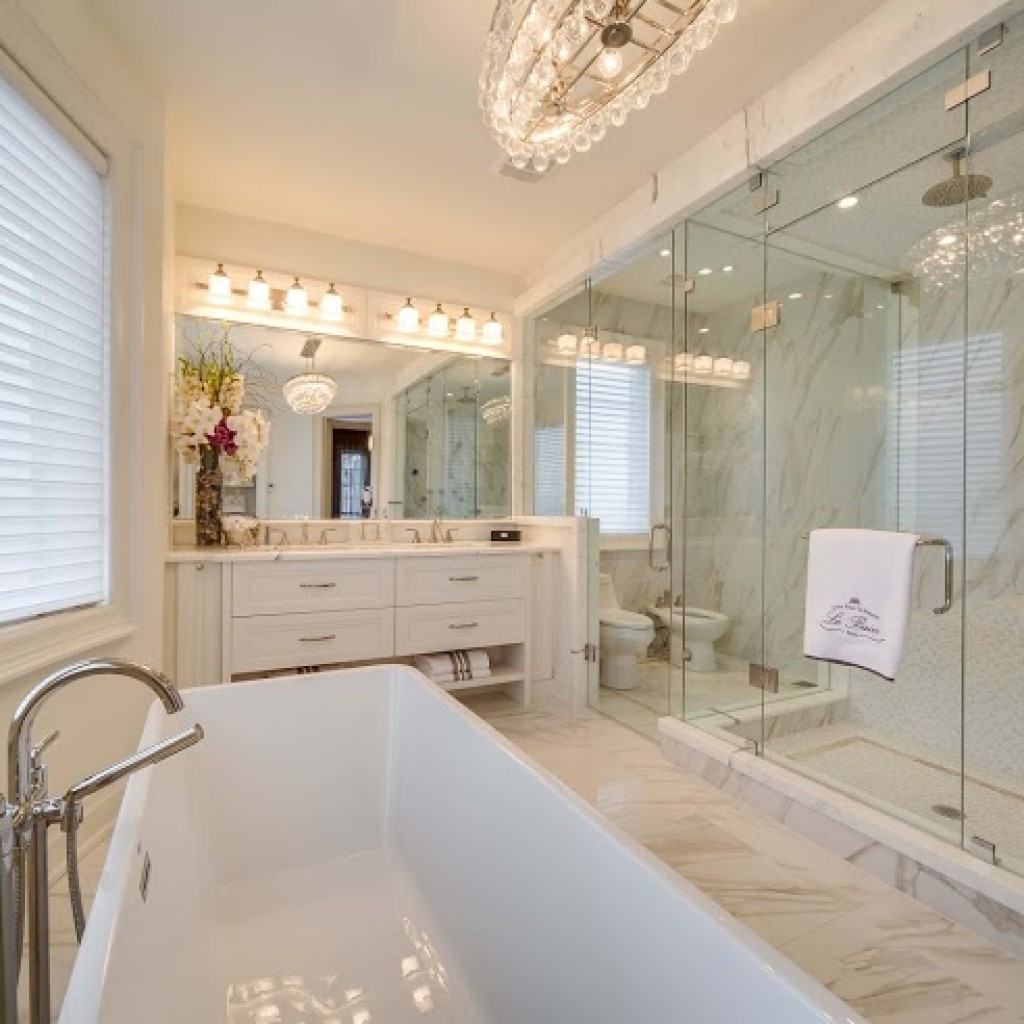 Place a free-standing tub directly under a skylight, or hang an elegant chandelier for maximum opulence. The transparency of a glass incased shower stall establishes a seamless transition between the shower area and the rest of the bathroom, making the room feel open and airy. Whether you want a body spray or light rain canopy, high-end shower heads offer an array of options to soothe and rejuvenate. A modern steam room can be built into the shower stall to add the perfect touch to your home sanctuary.
Lighting
Task lighting such as a pair of sconces on either side of a mirror provides functional focused illumination at face height that is perfect for grooming, and minimizing shadows. Coordinating the materials and finishes of your decorative lighting with the hardware in the room, such as faucets and handles achieves cohesion and aesthetic balance. Decorative lights are like art—they add a visual sparkle and enhance light coverage, working with other task lights and dimmers to provide a variety of lighting options to fit the desired ambiance.
Vanity
A master bath Oasis should accommodate your needs with ultimate comfort. Function and beauty can be achieved with a spacious vanity paired with a plush oversize chair. Double vanities accommodate personal space for two, allowing for better organization and zen. A vast marble or stone counter top with a beautiful overhanging mirror gives an elegant area to lounge and luxuriate.
Accessories
Accessories are the finishing touches to any dream bath oasis. Unwrap soaps and store them in a large, pretty, clear glass jar. Displaying aromatherapy bath salts, scented oils and candles on a beautiful tray allows your essentials to be within reach when in need of pampering. Structured baskets work well for holding stacks of towels, or display them rolled up on shelving to continue that spa-inspired theme. Vases filled with fresh botanicals, or pebbles with greenery give that aura of well-being. Ferns love steam and moisture and they thrive in a bathroom setting with ample natural light.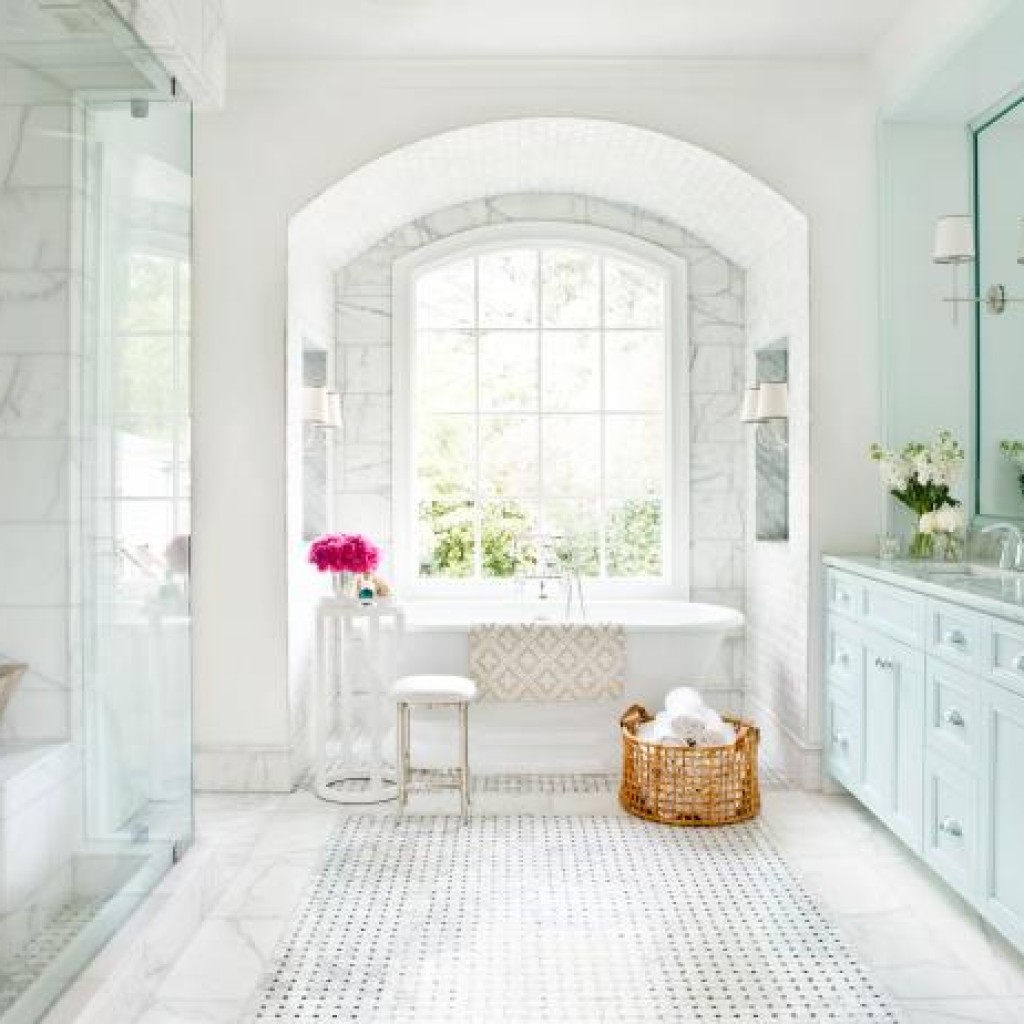 Our professional consultants navigate you through design decisions and offer leading-edge features and finishes, adding extraordinary quality to the homes we build. Caliber Homes hopes to inspire you in creating your dream master bath oasis for the perfect tranquil and lavish getaway in your very own home.