The Best Richmond Hill Gyms to get a Good Workout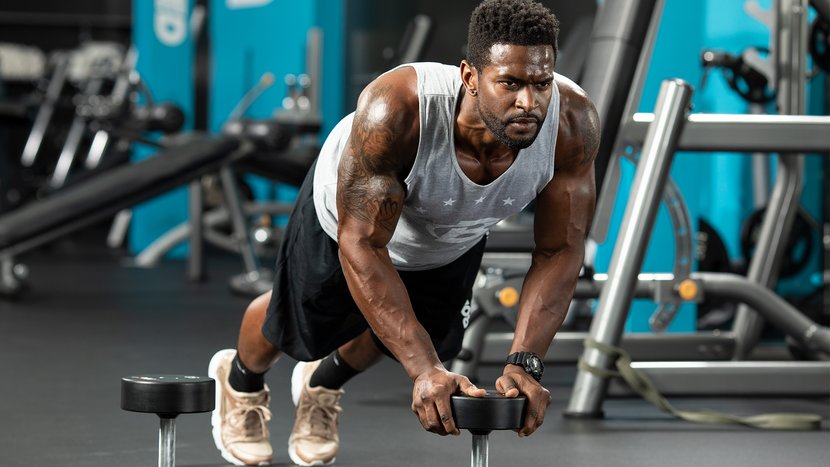 Staying in shape during the winter is a fantastic way to keep your stress levels manageable, and banish those winter blues. Though the weather outside isn't very inviting, Richmond Hill has some of the best gyms in the GTA to help keep you feeling fit and fabulous, all winter long! Keep your fitness regime intact with this guide to some of the best gyms in the area to get a great workout!
Body Vision
With a wide variety of group fitness classes, professionally trained personal trainers, and hundreds of machines and other types of equipment, Body Vision on Yonge Street has everything you need to get or stay in shape. All without the excessive costs that are often associated with gyms! This state-of-the-art facility is the perfect budget-friendly spot to get your workout done for only 25 dollars a month!
Anytime Fitness
Anytime Fitness at Yonge and Elgin Mills is the perfect gym for those with a sporadic or busy daily schedule. As a 24 hour facility, the gym offers you the opportunity to work out whenever it is convenient for you! Whether you work long hours during the day and can't find the time, or you're too busy with family and social engagements during regular hours, this gym is perfect for those who don't usually have time to workout. With classes, fitness equipment, and personalized training plans, you can stay fit and fabulous all winter long without worrying about a time commitment!
Orangetheory Fitness
Through the combination of guidance, technology, and precise science, Orangetheory Fitness allows you to achieve your fitness goals, without requiring a lot of time. Each class is only one hour, but the science of the workout, combined with the tracking technology and professionally trained coaches, allows you to gain more than a self-guided session at the gym. With an overall Google rating of 4.9 out of 5, this gym is one of the most popular places to get your workout in.
Richmond Hill Crossfit and Athletics
The goal of a CrossFit workout is to train and strengthen your body through intense exercises and movements that follow your natural abilities. Richmond Hill Crossfit and Athletics has an excellent reputation for helping people achieve their fitness goals and improve upon their current physical abilities. The gym offers a guided training program with a great sense of community, making it the perfect way to get in shape while meeting new people.
GoodLife Fitness
GoodLife Fitness has become quite the contender in the fitness market these days. Depending on which location you go to, there are so many options offered to you at the base membership rate. They offer towels, hot yoga, hydro massage, squash courts, cardio classes and trainers! As another plus, if you find yourself away from home, you'll find it's super easy to track down a new location because these guys are everywhere!  
Parallel Fitness
For a workout that is tailored to meet your specific body type, try getting a membership at Parallel Fitness. This gym offers private and semi-private consultations that are designed to ensure you receive the type of training to suit your body's needs. Eliminate the frustration of working out with no results, and start working out at a gym that is made to target your needs and goals.  
Whether you sweat it out in a group class, or you cater your workout to your body's specific needs, Richmond Hill is home to some of the best gyms to help you achieve your fitness goals. For more information on gyms in the area, visit the Caliber Homes Blog.