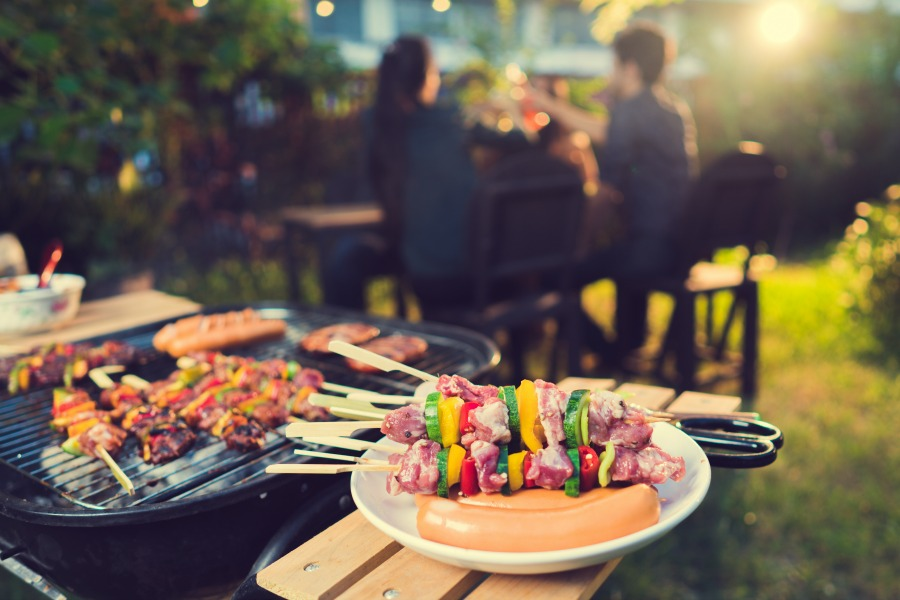 Father's Day BBQ Ideas That are Sure to Wow Dad
If you're planning on throwing a Father's Day BBQ and need some ideas to make it special, look no further! We have a few tips that are easy to execute, yet sure to wow guests and prove you're the host with the most! The secret is paying attention to a few details that many overlook. Read on for our best Father's Day BBQ ideas!
Grill Up a Beer Can Bird
Some of the best recipes add an element of novelty to the method which serves to impress your guests and guarantee a delicious result! This recipe's secret of using a beer can is not only easy and cool looking, it also ensures a moist bird with a richer flavour. It's perfect for father's day since beers and grilling are usually the way to dad's heart! The best part is it's best if the can is half full, so the chef can indulge in a sip or two before they get started. Once that's done, all that's left is to clean out the bird and place the can in the cavity and you're ready for grilling. Try out this foolproof Father's Day BBQ grilling idea for the juiciest bird possible!
Show Dad You Care With This Fillable Questionnaire
When planning your BBQ it's a good idea to think not only of the menu but of entertainment and activities for guests. After all, it's not just the food but the company that's important! Showing dad how much you care on Father's Day can sometimes be difficult if you don't have a particular way with words, but we love this cute questionnaire that prompts you to describe all the ways he is special to you. Finish off phrases like, "My dad is best at…" or "My favourite memory with my dad is…" and you'll be showing dad just how much he means to you! If you are inviting close friends and family, distribute the questionnaires to them as well so that dad can receive as much love as possible at his Father's Day BBQ!
Serve A Bloody Mary With A Twist
No BBQ would be complete without a great cocktail idea, and we think the extra kick in this Cajun Bloody Mary is the perfect accompaniment to smoky offerings off the grill. The ingredients are easily found at your local grocery store and whipping up a batch is no problem. The recipe is for a virgin Bloody Mary but you can easily add a shot of vodka for guests who are indulging. Don't forget to rub lime around the rim of the glass and dip into some salt and pepper for a pretty presentation! Impress your guests with this easy Father's Day BBQ idea.
Tie in Your Theme With Your Table Setting
We've learned going the extra mile when entertaining really wows your guests, and it's with this in mind we're suggesting this quirky necktie napkin fold. In just a few easy steps you can master this design which looks much more complex than it is! In fact, we bet you'll find it faster than tying an actual tie. A table setting that recalls the theme of your party is a great way to let your guests know that you've thought out every detail. Use this unique Father's Day BBQ idea to celebrate dad this weekend!
We hope you got some inspiration to pull together a great Father's Day BBQ this Sunday! Remember, the details of the meal aren't as important as the message you're sending to dad on this special day. We're sure he'll appreciate the effort more than anything! Follow along on the Caliber Homes Blog for more great entertaining ideas.