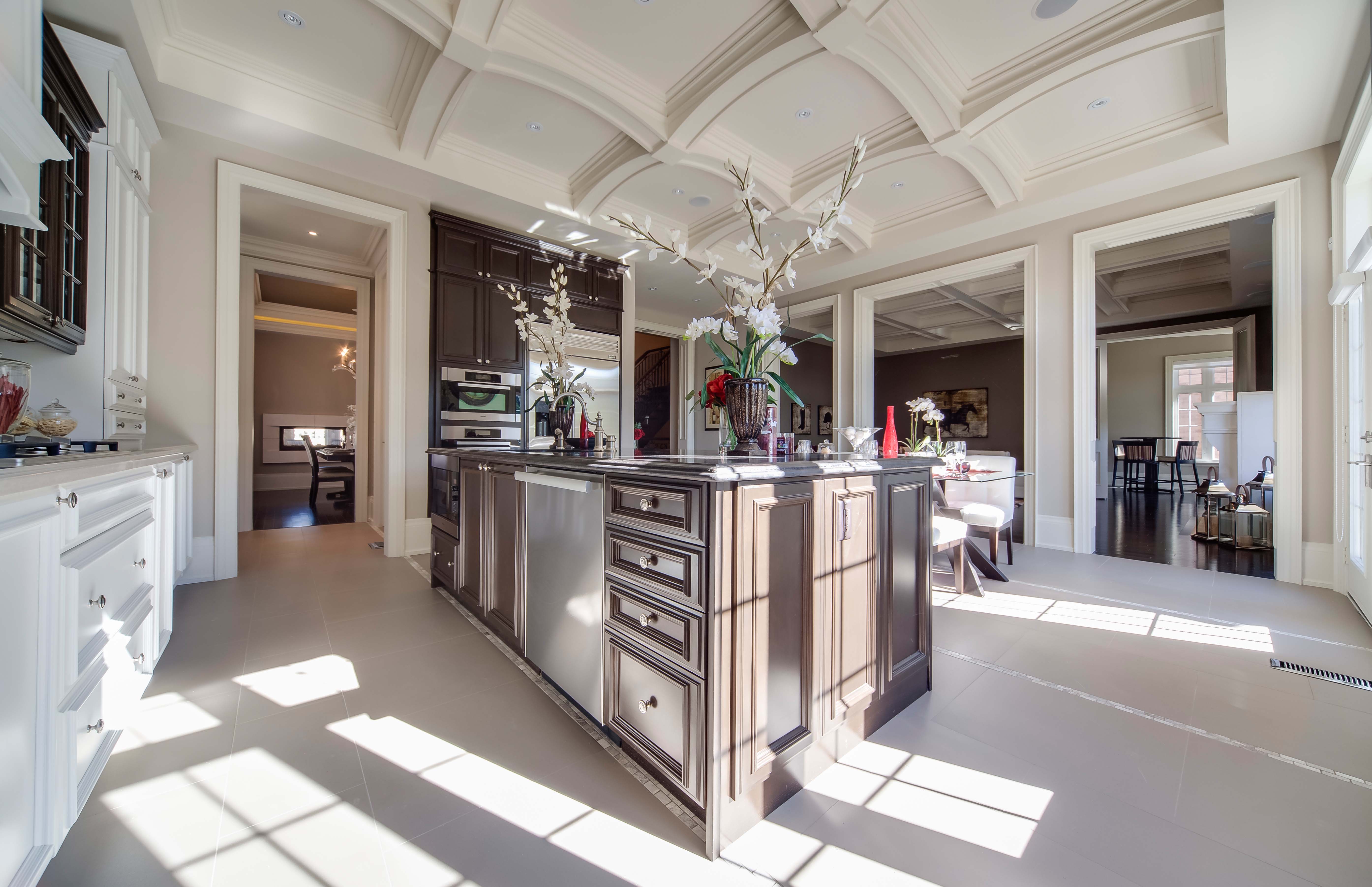 5 hot trends for a luxury kitchen
What does the kitchen of your dreams look like? According to some of the most popular home and design trends of 2017, many people are focussing their attention on revamping the room in their home which gets the most attention – the kitchen. Whether you're ready to give your kitchen a total facelift, or just looking for a few pointers for the future, here you will find a list of 5 hot trends for a luxury kitchen. We're sure they'll make all of your kitchen "design dreams" come true.
Integrated kitchen and living spaces
What better way to bring more attention to your luxury kitchen then to start hosting in it? By combining your kitchen and living space, you're creating an entirely new type of space – one for both cooking and social gatherings alike. Now you can tend to your meals and your guests at the same time, all you have to do is move your seating and dining pieces closer to the kitchen. It's as easy as that!
White-washed wood everything
This one has been on our radar for a little while now, but it sure does take a kitchen from drab to fab with just a quick paint job. Whether it's your cabinets, tables or countertops, a coat of distressed white paint can lighten up your entire kitchen, and match with just about any pre-existing kitchen decor of yours. It's true what they say – a coat of paint can go a long way!
Texture-on-texture surfaces
Cabinet lights and more cabinet lights
If there's one room in the house that needs a ton of light, it's the kitchen. And instead of investing in a new chandelier or light fixture, you can add lights to the bottom (and the inside!) of your cabinets. This can be as simple and affordable as using string lights, or you could invest in pot-lights – they're seriously worth every penny! Cabinet lights will make cooking, hosting and eating easier than ever!
Geometric backsplashes and accents
Who doesn't love a nice backsplash? This year we're all about unique, eccentric and geometric tiles that give any kitchen they're in tons of character and personality. This can be achieved with a new tiling job, or a quick and painless laminate installation. Regardless of what you choose, the results are astonishing. The possibilities are endless!
If these photos and tips are giving you kitchen-envy, you're not alone. You can see more great tips like these at http://www.caliberhomes.ca/