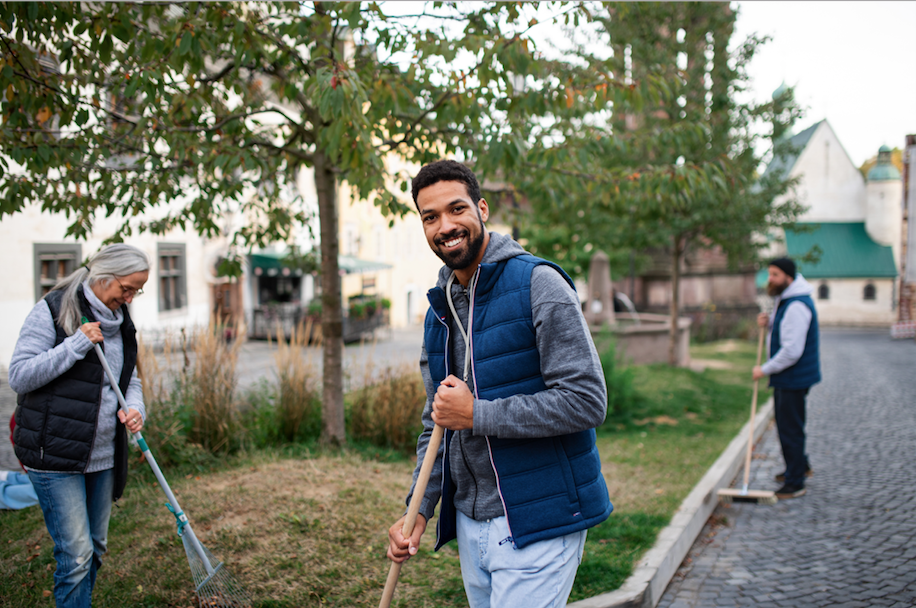 The Inner Circle – Friendly Neighbourhood Bonding During The Colder Months
Just because the temperatures are beginning to dip doesn't mean your social life needs to cool down. There are lots of ways to stay connected and even forge brand new friendships over the Fall and winter months ahead. Take advantage of the many offerings that are available right in your own neighbourhood; you might be surprised to learn just how many options exist and many are mere blocks from home. Here are our top tips that promote neighbourhood bonding during the colder months.
Attend Local Community Events
While farmers' markets and outdoor concerts may have come to an end, there's no shortage of local community events that you can still attend. We recommend going online and starting by searching within your municipality. Tourism Vaughan, for example, is a great website where you can learn about upcoming events in Kleinburg, Woodbridge, and the surrounding areas. Browse the event listings, scan their blog for ideas, and consider being a tourist in your own hometown. There are lots of sights to see and the more you explore, the more opportunities and events you're likely to uncover. 
Volunteer In The Community
What do you feel passionate about? If it's literacy and reading, consider volunteering with Vaughan Public Libraries; there are lots of programs they run that could use your expertise. You can help out at a food bank or a shelter, work with kids or animals, help the environment, deliver meals to vulnerable seniors, or volunteer at either of Mackenzie Health's hospitals. For inspiration, check out these excellent suggestions from YorkRegion.com; a number of local organizations would welcome your help and you can link to them directly from this page. Not only will you meet other like-minded individuals, you'll be contributing your time towards a cause that you believe in and making life better for someone else. 
Use Social Media To Stay Connected And Get Involved
Instead of just passively scrolling through your feeds, use them as a research tool to get to know your neighbourhood better. Join local Facebook groups that meet regularly and work toward a goal or share an interest; some examples include amateur artists who get together to paint, groups that meet to try new restaurants, and film aficionados who watch and discuss the latest movies. The NextDoor app (or website) is another great connector for neighbours. They list groups for every possible interest and if you can't find what you're looking for, you can create your own. Meetup.com is another tool where you can search for organized social events and get-togethers right in your own area or start one that you would like to see.
Get Active
One of our favourite ways to enjoy the colder months is to ramp up our physical activity. Not only will this help you stay warm, Fall and Winter are a great time to improve your conditioning. The options are endless: you can join a local running group, a gym, or a yoga studio. You can take up a new sport or recommit to an old favourite. You can workout from home, start a long-distance walking program with a neighbour, learn how to swim, take boxing or martial arts lessons, sign up for a dance class, or try your hand at the latest sensation to sweep the country: pickleball. Getting regular exercise will improve your mood, your sleep, and your overall sense of wellbeing. 
Take A Class Close To Home And Learn A New Skill
If you can spare an hour or two every week, why not look into developing a new skill or refining an existing one? There are so many fun and affordable classes to choose from and most are inexpensive and require only a small time commitment. We recommend starting with Recreation Vaughan, as they offer a really wide range of classes and programs. You can meet others who have similar interests who are also from your neighbourhood. Get creative here and think about your favourite local institutions, as many offer instructional classes for members of the public. Examples include art classes at The McMichael Canadian Art Collection, cooking instruction at The Chef Upstairs, and learning a new language with Berlitz or Language Trainers.    
These are just a few ways you can keep busy during the colder months and bond with your neighbours. Thank you for reading and don't forget to follow along with the Caliber blog for more creative ways to stay connected to the community.