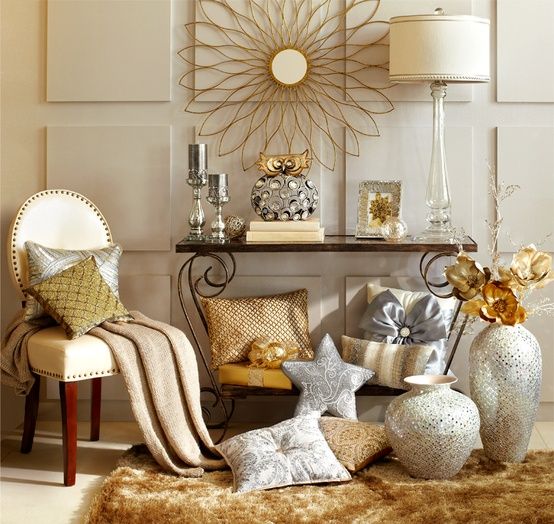 Fall Decor trends for 2016
This year's fall decor trends are about making your home cozy and personal, yet modern and sophisticated. Whether you like subtle patterns and textures or bold colors, today's fall decor trends will allow you to make your space your own. Read on for more information on fall decor trends for 2016.
1.Country Style Fall is Warm and Cozy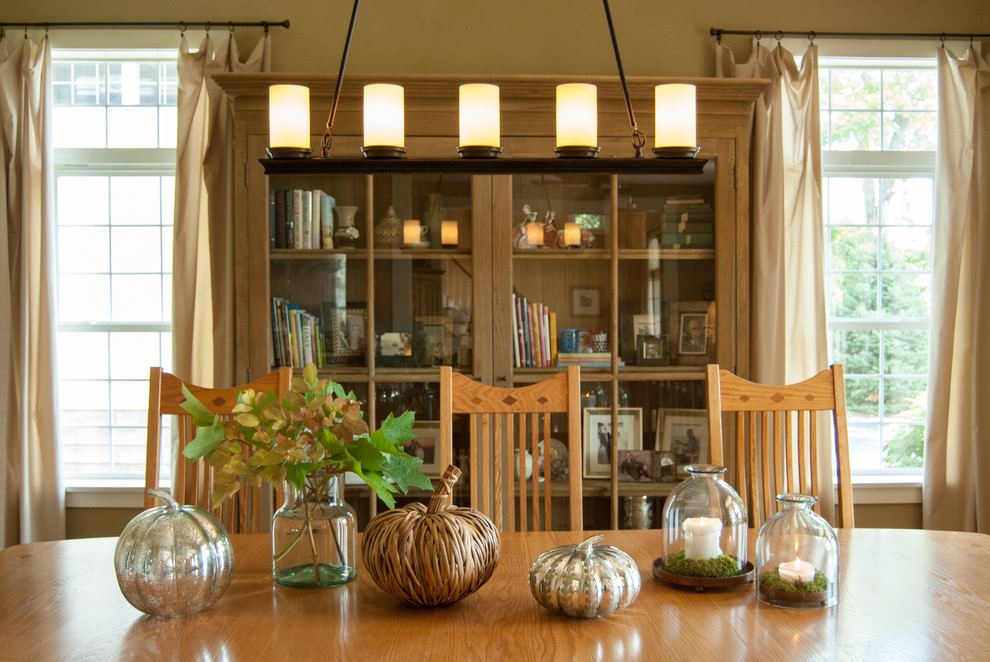 Big this fall season is the snug, warm feel of the country farmhouse. The addition of rustic wood furniture can create a warm, comfortable space. As does a bouquet of fresh fall flowers like sunflowers and zinnias. Animal accents will also add a farmhouse feel: consider animal artwork and pottery, or animal print fabric on throw pillows or blankets.
2. Layering Area Rugs will Add Character and Fun to your Home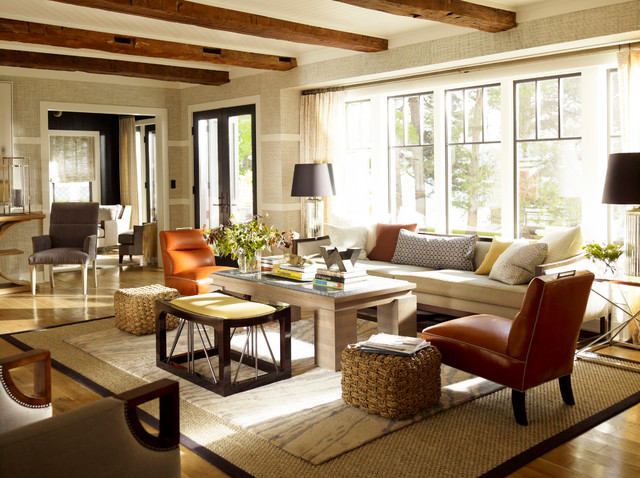 Layering area rugs is the latest designer trend that is both aesthetic and practical. With endless selections of area rugs, it also allows homeowners to add their personal style. Whether rugs are modern, vintage, simple or bold, all add warmth and comfort to the home.
A  small bright rug on top of a plain larger rug is an excellent way to create a focal point and contrast.
Protect your carpet by layering a rug over heavily trafficked areas or under a table.
An area rug is a simple to way to hide damaged or stained areas of your main carpeting.
3. Metallics Add Glamour to Your Fall Decor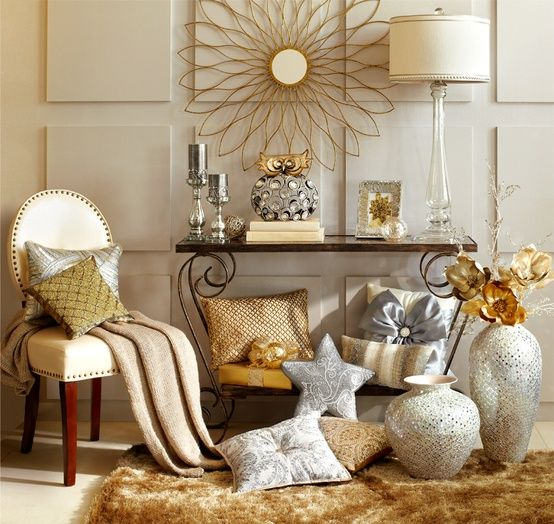 Give fall decor a dose of charm by including shiny metallics, glossy finishes, and sophisticated prints. While copper is big this fall, other metallics are popular too: silver, rose gold and bronze. The key to decorating with metallics is not to go overboard and to start small. A copper vase or silver platter is an upscale addition to any room; then arrange a collection of fall flowers, gourds, and greenery in the vase or platter for a touch of fall.  Place a large shiny mirror set in a polished silver frame on the opposite wall of a window and enjoy the reflection of natural light and the beautiful autumn view out the window.
4.  Neutrals Inspired from Nature Create a Modern Ambiance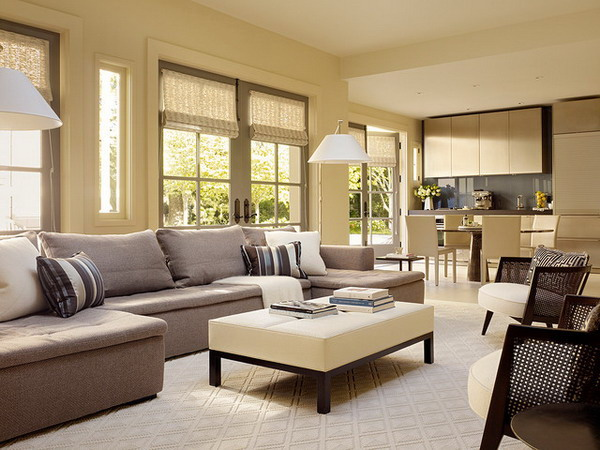 Neutral colors or earth tones such as black, white, gray, and sometimes brown and beige and are popular this fall. To keep a neutral room interesting it is important to use contrasting textures, shapes, and fabrics. Then accent with small pops of bold autumn colors like fall-inspired burst of orange, cranberry, brown or copper in the artwork, pillows, or other accessories. Keep the room's use in mind when selecting your neutral color. Soft hues, such as beige and rain-cloud gray, create a soothing mood, while the contrast of a black-and-white color creates drama.
5. Update for Fall with New Plush Cushions, Pillows, and Blankets
A quick and easy way to update your fall decor is to purchase new cushions, soft pillows and blankets with autumn patterns and colors. Today's fall trends suggest pillows and blankets with rich textures like faux fur, cable knits, and velvet all of which will add charm, warmth, and a touch of class to a home.
Visit Caliber Homes for more ideas on Fall Decor trends for 2016.