Broadway Decor Inspiration That Works at Home
Broadway is a place of inspiration and motivation, and as such, it makes a perfect theme for interior design. The idea of hopes and dreams coming to life on the big stage is exciting and can instill a feeling of passion in a person. Interior designers are embracing the energy and glamour of Broadway and bringing it into the home as a source of decor. Here are some Broadway inspired decor ideas that work at home.  
Marquee Letters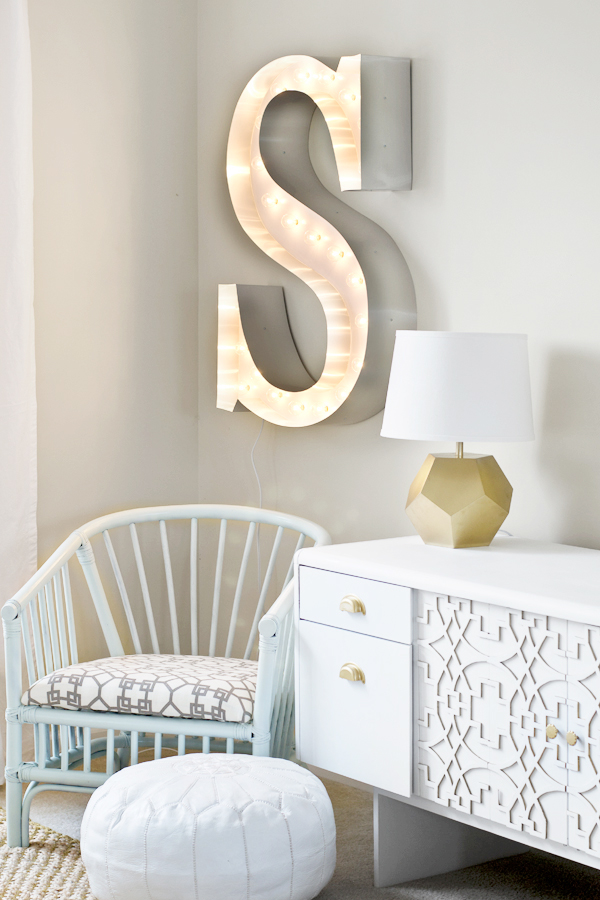 Broadway dreams inspire people to have their name in lights. An increasing trend in interior design is to have marquee letters or symbols integrated into your home decor. This trend is versatile and works in any room of the house. Express your personality, while bringing some of the grandeur of Broadway into your home and install a marquee letter, word, or symbol on the walls.
Dramatic Glass and Lights
The central focus of Broadway is the theatre, and the feeling of magnificence and celebrity it brings to its audience. When drawing inspiration from Broadway for interior design, using a combination of dramatic displays of glass and unique lighting fixtures will bring that elegance of the theatre right into your home. Large, crystal chandeliers, specially installed marquee lighting, like this, or industrial lighting like these all draw attention upwards and give your home the feeling of luxury and distinction of a Broadway theatre.  
Bold Black and White
The trend of attending a Broadway production really became popular in the 1920's and 1930's, before colour television. Because of this, the decor style is often associated with a bold contrast between black and white. Whether it is styling your bathroom with white tiles and black accents, or painting your living room walls white while using black furniture and decor, the use of black and white is one of the most efficient ways to achieve the Broadway theme in your home.
Themed Accents
Broadway has had hundreds of productions over the years and if you are looking for interior design inspiration, it isn't hard to draw from your favourite musical. Whether you hang vintage posters on your living room walls, or use throw pillows with quotes from your favourite musical, there are many options that look classy and bring a small element of the theatre into your home.
Red Carpet Inspiration
The elegance and distinction that are associated with opening night of a major production on Broadway draws celebrities who walk down the red carpet in designer gowns and full tuxedos. Bring the majesty of opening night into your home, and draw inspiration from the red carpet by painting a red accent wall, or purchasing a red area rug for your living room. Adding a small element of red to your home will bring a touch of Broadway in a subtle and classy way.
The luxury and splendour that Broadway brings into the world inspires and motivates us to dream bigger and work harder. Because of its ability to instill a sense of wonder and imagination in all of us, it is becoming a popular trend in interior design. From marquee letters, to red carpet inspiration, Broadway is the perfect theme to use for home decor, and using any of these ideas will help you achieve the look. For more ideas on Broadway decor ideas that work at home, visit the Caliber Homes Blog.