A Romantic Evening in Kleinburg
Valentine's Day is just around the corner. Do you have a plan?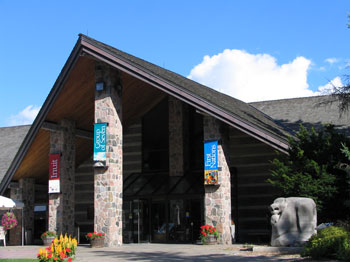 The Village of Kleinburg has it all you need to ensure a successful Valentine's date: atmosphere, elegance, and romance. Picture a tranquil late afternoon visit to the renowned McMichael Gallery, followed by a romantic, early evening stroll down the charming, historic Village of Kleinburg. Then, conclude the evening with dinner at one of the many, quaint, upscale restaurants along the main street of Kleinburg.
The McMichael Gallery offers couples an opportunity to escape their fast-paced, stressful lives as they submerge themselves into a remarkable collection of nearly 6,000 artworks, inspired by the Canadian wilderness and natural landscape, all displayed within the log and barn-board walls of the original home of Robert and Signe McMichael, founders of the collection. In addition to the galleries, McMichaels provides 100 acres of forested land, from a ridge-top 'wilderness garden,' planted by the McMichaels to the northern forest beloved of the Group of Seven, to the heritage waterway important to the Aboriginal peoples.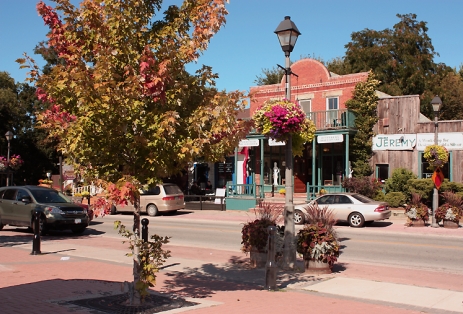 After an inspiring time at the McMichael Gallery, escort your date to the nearby historic main street of Kleinburg, lined with the original homes of the early 1800s German-Canadian settlers; it is truly a street that time has forgotten.  Today these charming homes have been converted to shops,  boutiques, and romantic restaurants.
The Canadian Heritage Art Gallery, located on the main street, is a prominent fine art gallery, representing traditional Canadiana paintings, including the Group of Seven and their contemporaries along with high quality, 19th-century European classics.  Fine bronze sculpture and Inuit carvings are also a significant part of the gallery.
Another favorite stop along the main street is the Hawthorne House, one of the oldest businesses in Kleinburg. The Hawthorne House is the essence of the village's character with collections of Robert Kitchen, Woolrich, French Dressing, and Eric Alexandre skillfully displayed against a backdrop of gifts and gourmet garnishes such as Stonewall Kitchen's curry mango grille sauce.
After exploring the unique character of Kleinberg's main street, it will be time to take your sweetheart for a romantic dinner for two.  Fortunately, Kleinburg offers many choices of restaurants that marry the charm of the nineteenth century with the tastes of today. A few favorites include the Avlyn Gardens,  an exquisite Italian restaurant, located in a beautiful historic Victorian house, with a charming outdoor patio situated at the back of a lovely garden and the Doctor's House, with its exquisite cuisine, elegant ambiance and attentive service.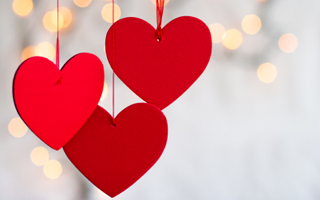 If you are looking for a cozy and elegant escape from  big city Valentine's Day chaos, consider Kleinburg, a quaint and romantic community just minutes for the Toronto.