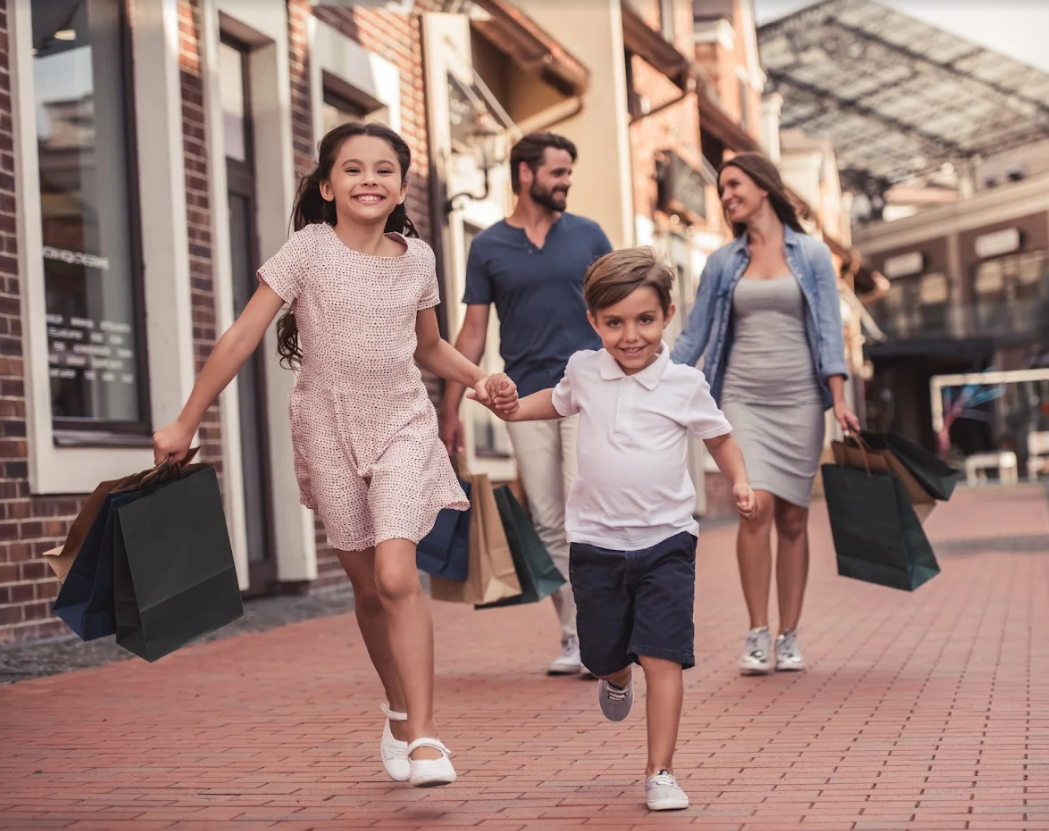 6 Reasons To Live At Rutherford Heights
Rutherford Heights is nestled between Kleinburg and Woodbridge in Vaughan. The townhomes themselves offer the latest in modern luxury and the prime location certainly can't be beat; residents will love the long list of amenities available nearby, the maintenance-free lifestyle, and the abundant greenspace that can be enjoyed year-round. Here is our list of 6 reasons to live at Rutherford Heights.
Live In Ultimate Comfort—With Stunning Views
This collection of modern and luxurious 3-storey townhomes will not disappoint. The homes offer high-quality construction and upscale finishes, as well as a range of layouts and elevations to choose from. The community is nestled on top of the hill at Highway 27 and Rutherford Road, so residents will also enjoy stunning views of the surrounding area, including the quaint and always picturesque village of Kleinburg. Watch the seasons change from the comfort of home.
Close To The Charming Village Of Kleinburg
 Kleinburg is so rich in character and atmosphere that it's not just a neighbourhood for area residents to enjoy, it's a destination that draws visitors from all around. Downtown Kleinburg is known for its European flair and is full of independent boutiques and specialty shops, spas, cafes, restaurants, and galleries. Well-attended festivals and events are held regularly throughout the year. Everywhere you look the scenery and streetscape is picture-perfect.
Enjoy The Vibrant City Life Of Woodbridge
At Rutherford Heights you'll enjoy all of the local amenities in both neighbourhoods of Kleinburg and Woodbridge. When you're ready for a more vibrant city-like scene, Woodbridge offers countless opportunities for shopping, dining, entertainment, and active living in a more bustling environment. For day-to-day convenience there are numerous strip malls nearby offering every business and service to make life easier. Market Lane is a popular outdoor shopping centre that, in addition to a long list of shops and restaurants, is also a gathering place and home to a farmers market.
Make The Most Of Perennial Favourite Vaughan Mills
Vaughan Mills is that rare all-in-one spot where you can shop across every product category and still keep an eye on your budget. Buy for all ages here, pick up gifts, use their professional services, dine in the food court or at one of their many eateries, take the kids to Legoland, and be on the lookout for deals. Don't forget the incredible amount of retail that surrounds the mall too—the Village at Vaughan Mills has fantastic shopping for home furnishings and décor.
Getting Around Is Easy
The townhomes, located at Hwy 27 and Rutherford Road, are well situated and make getting around a breeze. The Hwy 27 Extension will soon add 6.6 km from Highway 7 to Major Mackenzie Drive. Eight lanes are planned between Highway 7 and Rutherford Road and Rutherford will have its own interchange. The project is on track to be completed in 2021.
The development is also sandwiched between Highway 50 to the west, Highway 400 to the east and Highway 7 to the south.
Many Opportunities For Outdoor Recreation
If an active lifestyle is what you're after, opportunities are certainly plentiful close to home. Golf enthusiasts can play a round at Copper Creek Golf Club. Nature lovers will want to visit Elder's Mills Nature Reserve, the Kortright Centre for Conservation, and Boyd Conservation Park. The area is full of neighbourhood parks, parkettes, and trails to explore, whether by bike or on foot. Baseball diamonds, soccer pitches, and community centres with both indoor and outdoor recreational facilities are also available nearby.
These are just some of the reasons to live at Rutherford Heights; you're sure to discover even more of your own. Thanks for reading and be sure to follow along with the Caliber blog for more great lifestyle tips.