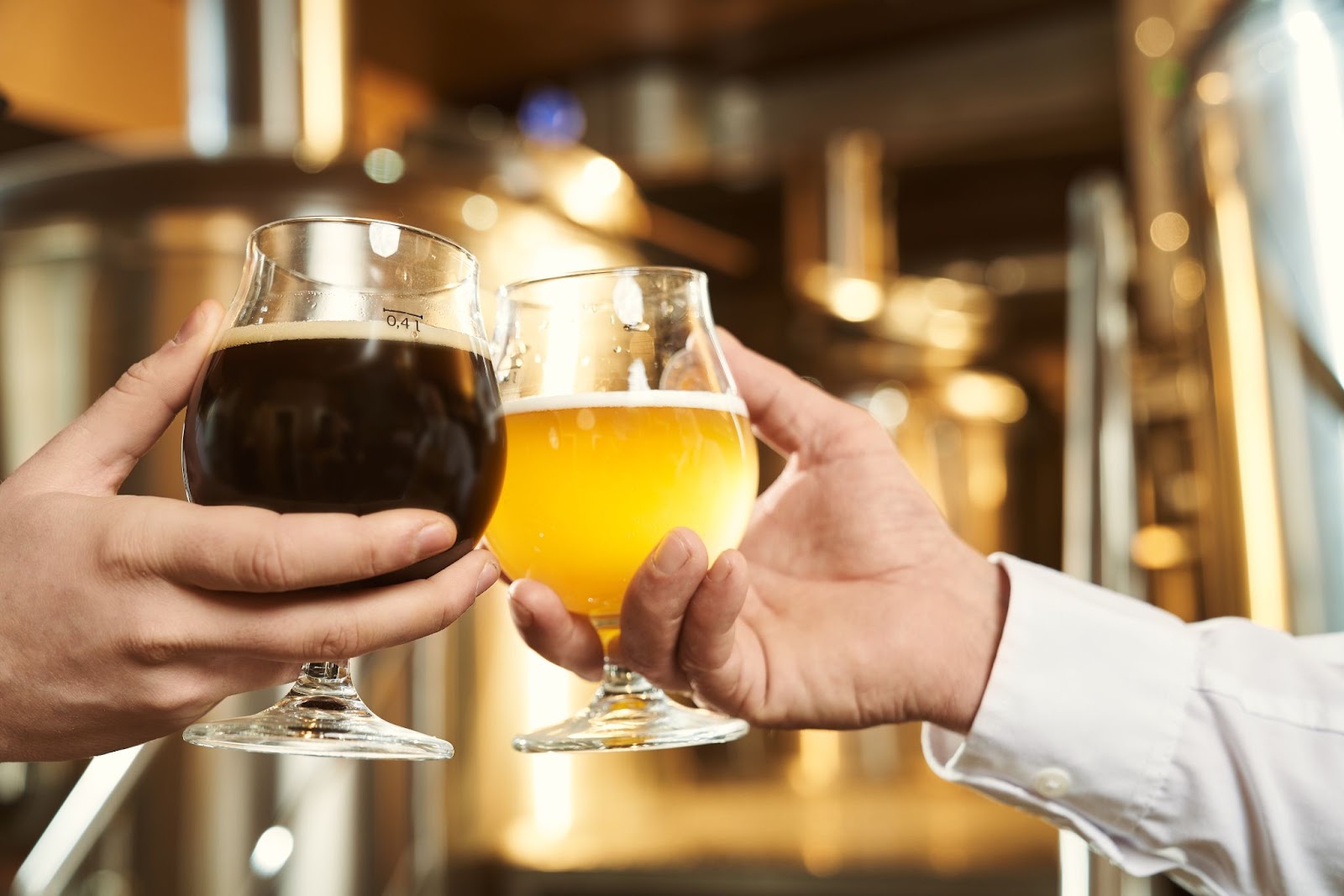 4 Breweries To Check Out In Vaughan
Summer is the perfect time to do a bit of exploring on the food and drink fronts. We've all got a bit more time on our hands, are ready to socialize, and are looking for that great new (delicious) find. Discover an array of exciting and creative food-based businesses located right here in Vaughan—these local distilleries, in particular, are definitely worth a visit. Here are our recommendations for 4 breweries to check out in Vaughan this summer.
Kensington Brewing Co. 
The uptown branch of Kensington Brewing Co. is located in Vaughan but if you're travelling at all over the summer, they're happy to deliver to many of the hottest destinations in the province. Known for their local craft beer, they sell a wide range of flavours in a number of formats, including IPAs, sours, lager, amber ales, barley wine, beer, stout, and hard seltzers. A great conversation starter: they even sell an AI-generated beer called A Little Robotic! 
Magnotta Brewery
Magnotta Brewery in Woodbridge, established in 1996, was one of the first craft breweries in the province. They grow their own hops on acres of land in Vineland, Ontario, hence their motto: "from crop to craft". Choose from beer, ciders, coolers, lager, IPAs, and copper ales—the company already so well known for its wine has made a name for itself in the world of beer too, and has won provincial, national, and international awards. Fancy yourself a budding home brewer? They also sell premium all-grain craft beer kits.  
Small Batch Dispatch
Small Batch Dispatch in Vaughan is a thriving local business that offers craft beer delivery right to your door! They source and curate a selection of the best Ontario craft beers, then deliver them to you; you can arrange for monthly craft beer deliveries, browse their bottle shop and create your own box, or purchase a one-time gift for the beer-lover in your life. Their curations are guaranteed to make you look like a seasoned craft beer expert! Visit their physical bottle shop to get a peek at their selection and ask for recommendations.
The Mills TapHouse
While not a brewery per se, The Mills TapHouse is definitely a worthy destination for any beer lover. This popular Vaughan restaurant has a huge, wide-ranging menu of dishes that would make the perfect accompaniment to any style—or flavour—of craft beer. They also offer an impressive, next-level feature: diners can click this link to see what's on their beer menu in real time!
What better way to support local businesses and try something new than by checking out these amazing craft breweries located right here in Vaughan? Thank you for reading and don't forget to follow along with the Caliber blog for more great food and drink ideas.